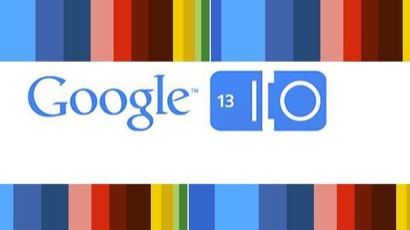 Google's annual I/O event takes place at the Moscone Center in San Francisco from 15 May, and is headlined by a three-hour keynote from the search company itself.
Booking up so much stage time suggests Google has a lot to get through, from new products and services, to major updates of its current lineup, and maybe even something else entirely.
Three hours may sound like a long time, but if last year's parachute display team landing on the conference hall roof to show off Glass was anything to go by, the hours should fly by.
Updated Nexus 7
Announced at I/O last year, the Nexus 7 tablet set the benchmark for all future small tablets, and in doing so showed there was an alternative to the big, expensive iPad.
For 2013 Google is expected to announce the second generation Nexus 7. Two Reuter sources recently claimed the tablet would be available in the summer, fitting in nicely with an announcement at I/O, and it will be produced by Asustek, just like the original.
But that's where the similarities between old and new end, as the new Nexus 7 is tipped to have a higher screen resolution than the 1280 x 800 original, surrounded by a thinner bezel, and inside Nvidia's Tegra 3 will make way for a Qualcomm Snapdragon chip.
A new Nexus 7 may pave the way for a price cut on last year's model while stocks last, which would see its £159 price fall to little more than most ebook readers.
Updates to Nexus 4 and 10
Announced in November, the Nexus 4 is an excellent smartphone, and at half the price of an iPhone 5 it quickly became one of our favourites, but it's lack of 4G was a problem in some markets.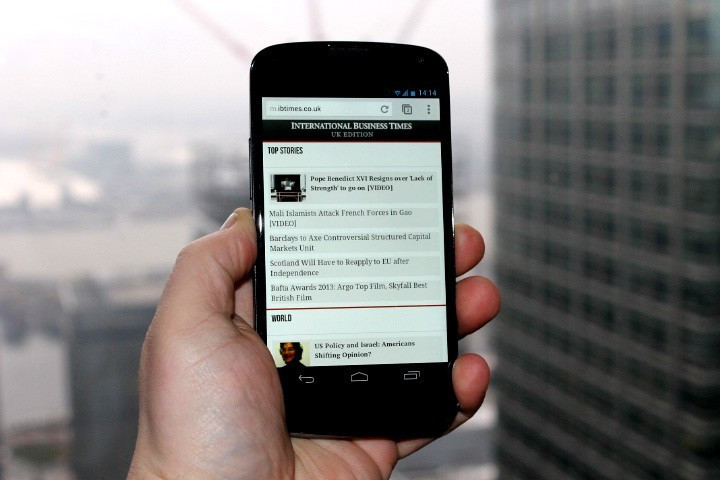 Not a huge problem yet in the UK, where only EE offers 4G coverage, but as Vodafone, O2 and Three launch their competing networks later this year, demand for a 4G Nexus device will grow. It therefore makes sense for Google to add 4G and double the storage to 16GB and 32GB, while keeping the SIM-free price the same at £239 and £279.
Being just six months old and initially plagued by a shortage of stock, we doubt the Nexus 4 will be replaced until the end of 2013, but I/O would be a good opportunity for Google to inject extra life and interest into the phone with an update to 4G.
Over to the Nexus 10 tablet, and although priced £80 cheaper than the equivalent iPad, the Samsung-produced Nexus has failed to create much of a stir in the fiercely competitive tablet market, leaving Apple and Samsung's own-branded products to lead the way.
Although Google refrains from providing sales figures tech analyst Benedict Evans has done some digging into sales figures. Because the Nexus 7 and 10 both have relatively uncommon screen profiles, they are easy to spot in data provided by Google to developers, detailing device traffic to the Play store. Evans found there are roughly 6.8 million Nexus 7s actively visiting the store, but just 680,000 Nexus 10s.
Google isn't afraid of killing off products if they aren't a success - ask Wave, Buzz and Reader - so if sales of the Nexus 10 are as poor as Evans calculated, then maybe the tablet will quietly disappear too. On the other hand, if Google remains confident in the Samsung-made device it could add 4G, increase the storage and stick with it for another six months.
Motorola X Phone
It's almost a year since Google announced its £7.9bn acquisition of Motorola Mobility, yet the search giant has little to show for it. Google admitted at the time that it would take between 12 and 18 months to clear the backlog of Motorola devices already in development, so very soon we should start to see devices created entirely with Google.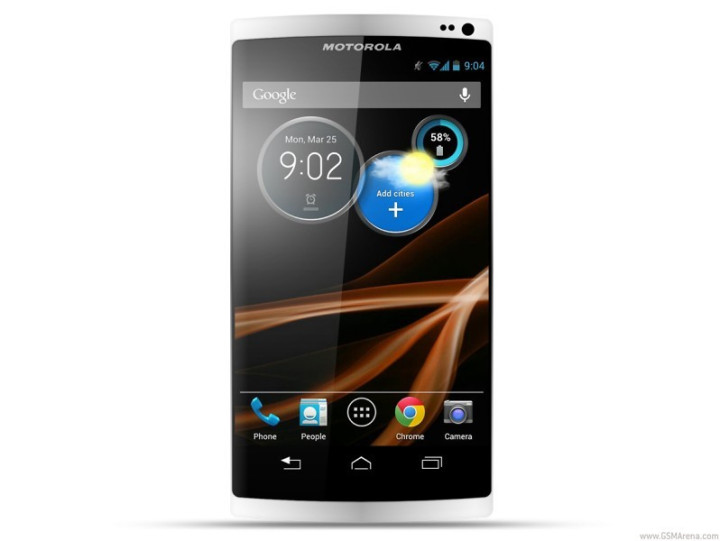 During that time it became apparent that Motorola's all-important patent collection wasn't worth as much as Google thought, a problem made crystal clear last month, when a US judge ruled that Microsoft owed just $1.7m (£1.1m) in annual royalties for the use of Motorola's Wi-Fi and video codec patents used in every Xbox 360 and Windows Phone device sold - Motorola had originally asked for $4bn.
Nevertheless, a flagship Motorola X Phone is expected to be launching very soon, although it isn't yet clear if this will be a Nexus device, or branded as a Motorola phone designed by Google.
The latest rumours point towards a 4.7in screen with a resolution of 1280 x 768, a Snapdragon 800 chipset and a 4,000mAh battery. According to a leaked render, the phone will have an aluminium chassis with a very narrow bezel, similar to the Razr i from last year, and run a customised version of Android 4.2 Jelly Bean.
Finally, the phone is not expected to have a microSD card slot (internal storage is as-yet unknown) but will be IP57 certified, meaning water resistant to a depth of one meter for up to 30 minutes.
Android 5.0 Key Lime Pie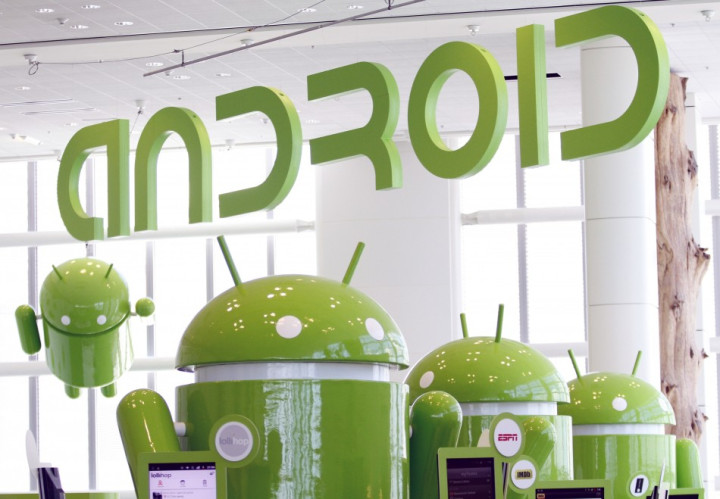 The next iteration of Android has been talked about for months now, but Key Lime Pie is yet to make an appearance, with Google instead moving Android on to version 4.2 Jelly Bean and not a full step to version 5.
Jelly Bean, the last major update to Android, was announced at last year's I/O, and although it gave Android a new dessert-based name, it was merely a 0.1 update to Android 4.0 (Ice Cream Sandwich), which dates back to late 2011. The jump to 5.0 was hoped to happen at I/O this month, but with recent reports of Nexus devices running the as-yet unannounced Android 4.3 appearing on sever logs, it looks like Jelly Bean will stay with us for a while longer.
A reason for Google's hesitancy in making the jump to 5.0 could be down to Android's fragmentation problems. With so many manufacturers producing Android hardware with various performance, screen sizes and skins like Samsung's TouchWiz, updating devices to the newest OS is easier said than done for manufacturers. Google may well delay Android 5.0 to help the likes of Samsung, Sony, LG and others get their devices up to date.
Google Games
A recent tear-down of MyGlass, the Google Glass app for Android, by Android Police found files describing multiplayer gaming. The files include references to real time and turn-based gaming, multiplayer, an invitations system, in-game chat, lobbies, leaderboards and achievements.
The Android blog said: "It sounds like Google is going to take on multiplayer gaming in a big way. They're developing a plug-in gaming service that handles every common multiplayer feature gamers have come to expect. Developers' lives should get a whole lot easier, and multiplayer gaming on Android should get a whole lot better."
No one is quite sure why files for multiplayer gaming would show up in Glass software (the device can't run complex games), but a rival to Xbox Live and Apple's iOS Game Center would be welcomed with open arms by Android gamers.
Google Glass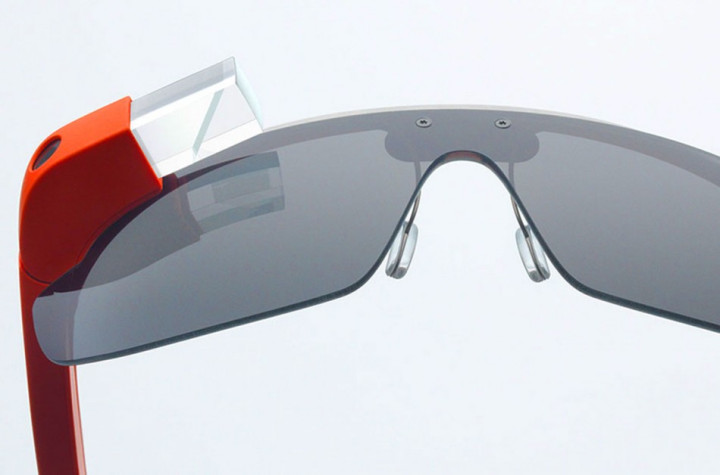 Glass undeniably stole the show at least year's I/O, with a display team parachuting from a plane, landing on the conference roof and appearing on stage, all while filming with their Google Glass headsets and beaming video to a live Hangout shown to the audience.
Developers were encouraged to lay down $1,500 for early access to Google Glass, and last month the Explorer edition sent out to all those who paid.
Google will no doubt talk about Glass again this year, but expect to see less about its hardware and more about upcoming partnerships with software companies. The New York Times has already released its own Glass app and a tweet branded with 'Twitter for Glass' sparked speculation of such an app being prepared by the social network.
Google Babel
It's fair to say that Google likes chatting. So much so, that it has Google Talk, Gmail Chat and Google+ Messenger across desktop, Android and iOS. But ironically, all these applications struggle to communicate with each other, resulting in conversations not syncing neatly across all services.
That's where Google Babel is expected to come in, as a service that unifies your conversations across all of Google's products, and with Android and iOS apps ready to ship from Day One.
Babel is expected to work in a similar way to Apple's iMessage, syncing conversations across multiple devices and cancelling the notifications on all devices once the message has been read on just one.
Google is yet to say anything official, and Babel is thought to be an internal codename, but a keynote called Google Cloud Messaging on day two of I/O could provide some answers.
And finally...
What happened to the Nexus Q?
Google's Nexus Q was a curious device. Announced at I/O last year, the Q is a spherical set-top box aimed at bringing Google to the living room by streaming content from a smartphone or tablet to your television. But with a high price and limited functionality, it disappeared almost as quickly as it arrived, cast into the shadows; it's still shown on the Play Store, but is not for sale.
The $300 device needed to connect with another Android device to work, meaning it couldn't be used by iPhone or BlackBerry owners, and received poor reviews from the technology press. Google said in August it had decided to "postpone the consumer launch of Nexus Q while we work on making it even better."
Android@Home
First shown back in 2011, Google's attempt to marry Android with home automation never really came to fruition over the following two years, despite the benefits of smartphone or tablet-controlled homes being obvious; after all, who wouldn't want smartphone-controlled curtains and coffee machines?
Google said it wants Android to become "the operating system for your home," connecting lights, thermostats, dishwashers, curtains and more to your smartphone or tablet, but hasn't said much about it since. With gadgets like the Nest thermostat and smartphone-controlled Philips lightbulbs arriving in the meantime, maybe 2013 will be the year Google makes a serious bid for the home automation market.