Google has finally found an answer to the rising demand for highly-affordable and portable computers with the recent launch of sub $100 Chrome-on-a-stick computer (aka Chromebit) that plugs directly into your TV or any HDMI-enabled display.
The Chromebit offers a fully functional unit which works similar to the inexpensive Android based HDMI-enabled thumb sticks that are currently available in the market. But, it runs Chrome OS instead.
Google has confirmed in its recent official blog post that the Chrome OS based Chromebit plug and play computer will be available starting this summer from Asus.
However, you will need a standalone display, keyboard and mouse in order to start using the Chromebit like your regular desktop computer.
"By simply plugging this device into any display, you can turn it into a computer. It's the perfect upgrade for an existing desktop and will be really useful for schools and businesses," explains Google in its latest blog post.
Google has also refreshed its lineup of Chrome OS based laptops with the unveiling of Haier Chromebook 11 and the Hisense Chromebook, which are available for pre-order starting from $149.
Both the Chromebooks are fast, lightweight, and feature 16GB of flash storage, 2GB RAM expandable up to 16GB, 11.6in LED backlit screen with 1366 x 768 pixels native resolution and a long battery life lasting an entire day.
The Haier Chromebook is available for pre-order via Amazon and the Hisense Chromebook is up for pre-orders via Walmart.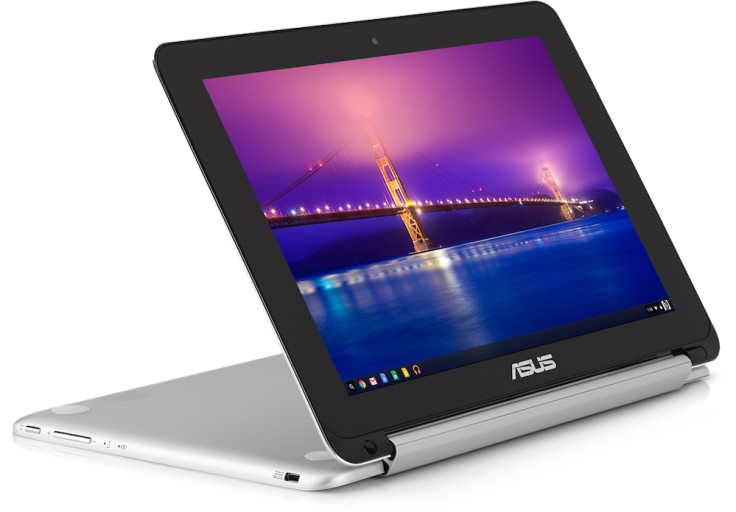 Google has also launched its first all-metal convertible Chromebook from Asus known as the Chromebook Flip, which comes in a thin profile measuring just 15mm in thickness and weighing less than two pounds. It ships with an integrated keyboard and a touchscreen.
Although the Chromebook Flip will release later this spring for $249, the other two Chromebooks will start shipping from 17 April.
There is still no word on the exact release date for the highly-desirable Chromebit computer, while it is officially announced that it will be released this summer.