Fans of space, UFOs, astronomy and Google Earth satellite photos, rejoice! Google has expanded its Google Maps software to include the option to go beyond Earth and take a virtual tour of the Moon and Mars.
Now you can explore our celestial neighbour and the Red Planet from the comfort of your home without having to manually search through Nasa's extensive database of raw images taken by rovers and satellites, which are uploaded to the Jet Propulsion Laboratory's Mars Science Laboratory website or Space Images of the Moon.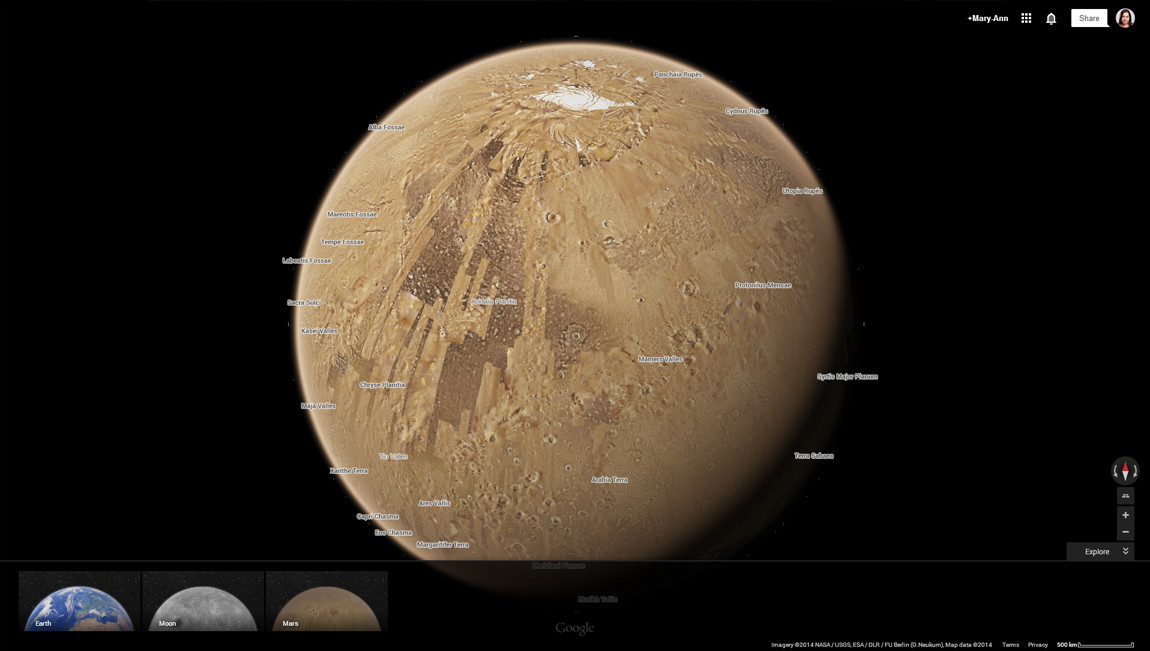 That's right, Google has done the work for you, adding incredibly detailed photographs from Nasa, together with geographical and historical details that you may not know about the celestial bodies, and links to more information from the Gazetteer of Planetary Nomenclature.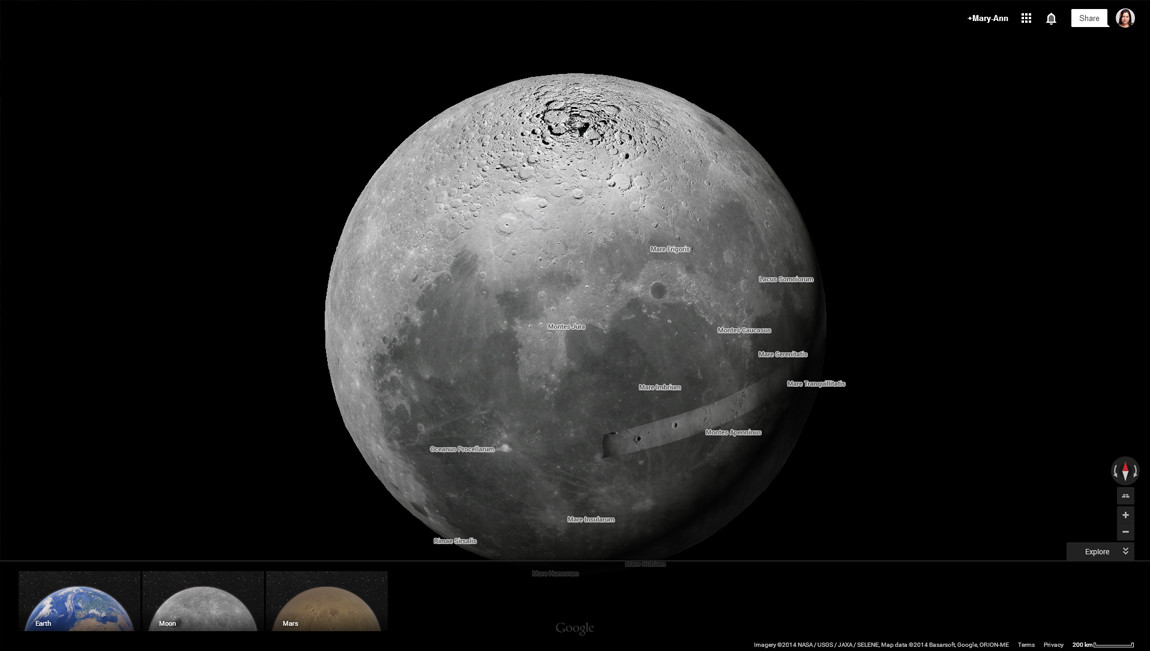 Of course, some of these features have already been available to users who have downloaded the Google Earth software onto their computers, but this is the first time that the search giant has added the capability to the web browser-based consumer mapping and navigation app.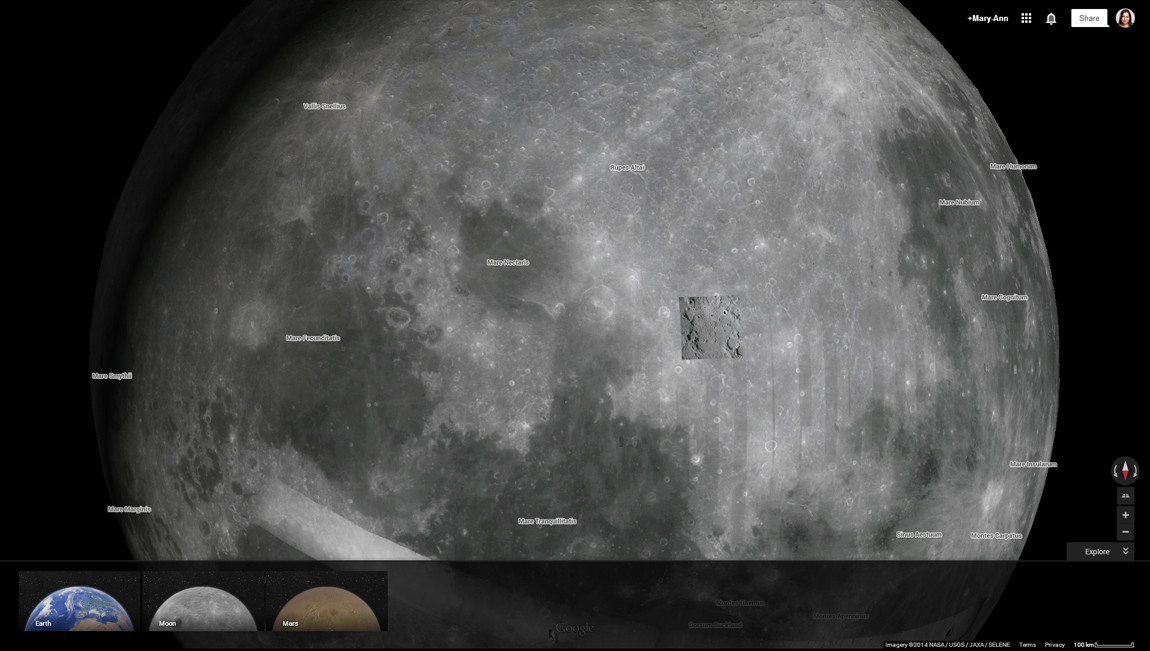 Looking at satellite images on Google Earth has become an international pastime since the service began in 2005. People have used the service to locate their homes, snoop for military bases around the world, or even to try to find missing planes.
Another rising hobby popular among UFO believers is hunting for evidence of extra-terrestrial life in greatly zoomed-in black and white Nasa images.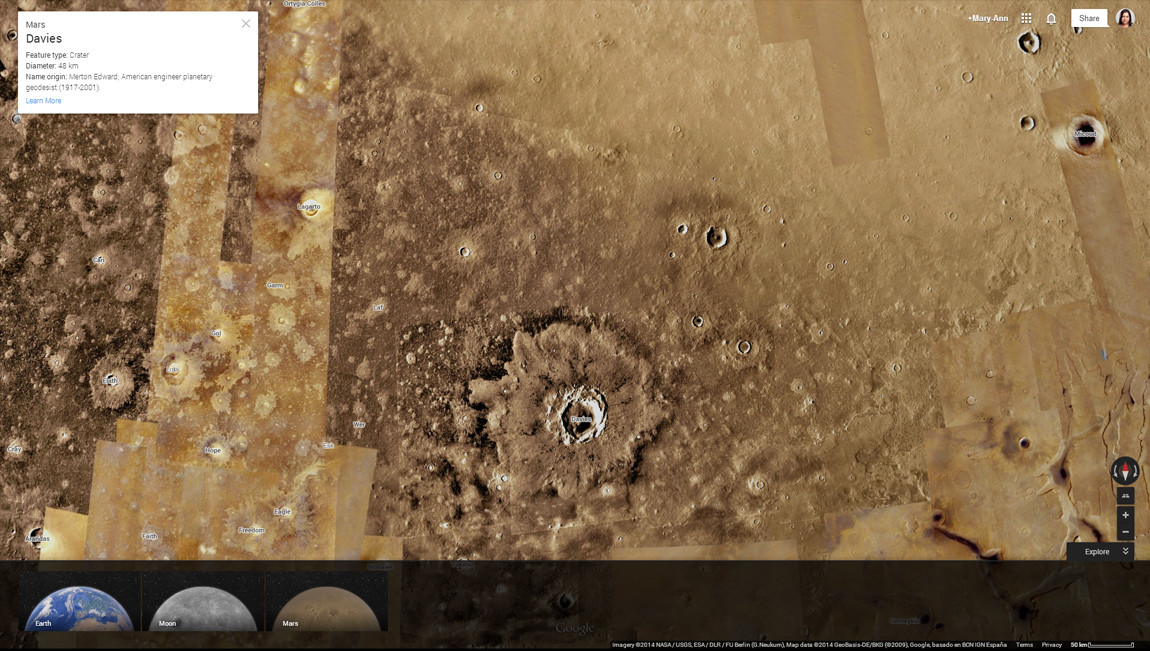 UFO Sightings Daily blogger Scott Waring and others have spotted a "cigar-shaped" UFO orbiting Mars earlier this year, and there is a lot of interest in the shadows around craters, which enthusiasts claim host "alien colonies".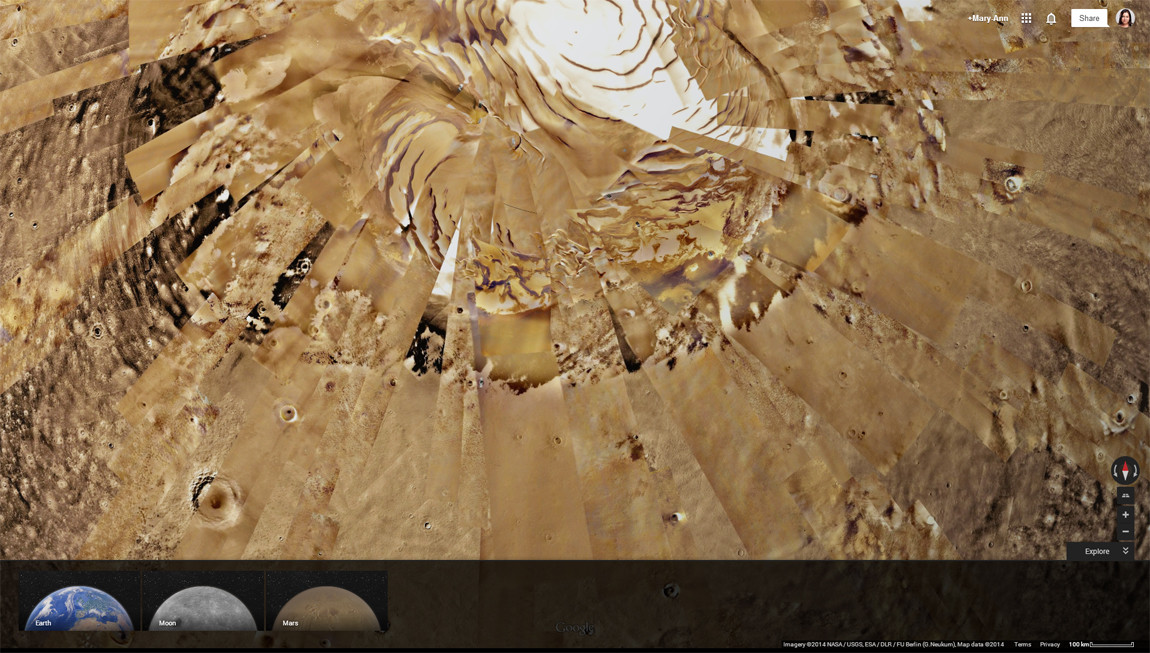 So if you're keen to get searching for alien life or just to be an armchair astronaut, here's how to get started:
1. Go to Google Maps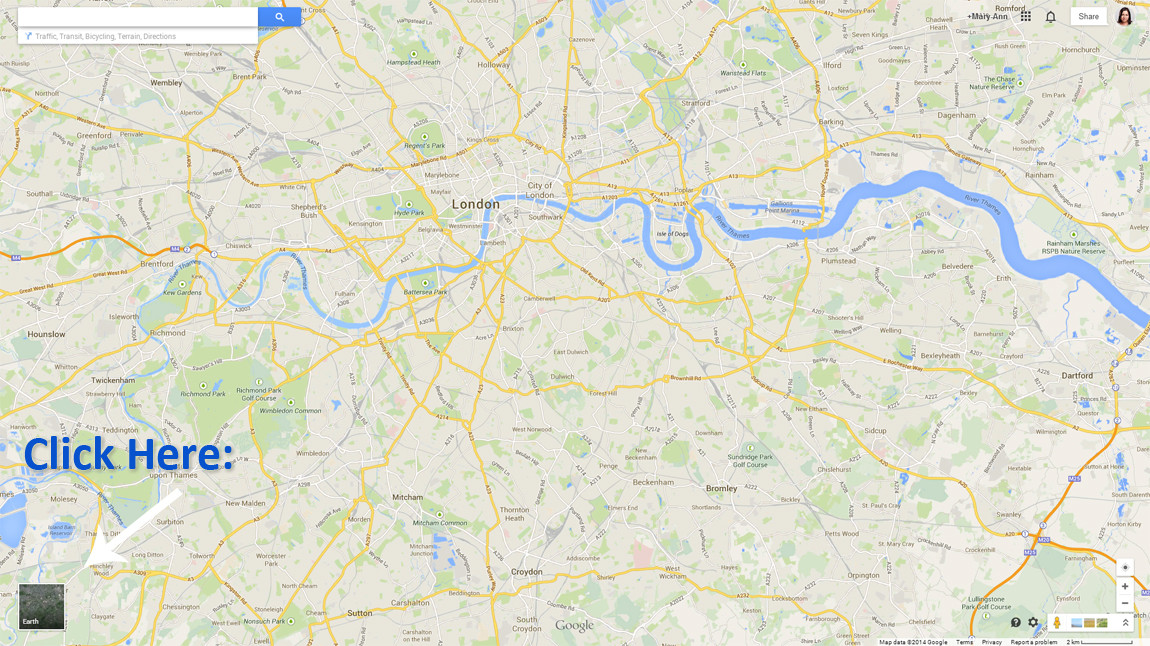 Go to Google Maps in your web browser window and click on the Earth icon at the bottom left-hand corner of the page.
2. Zoom out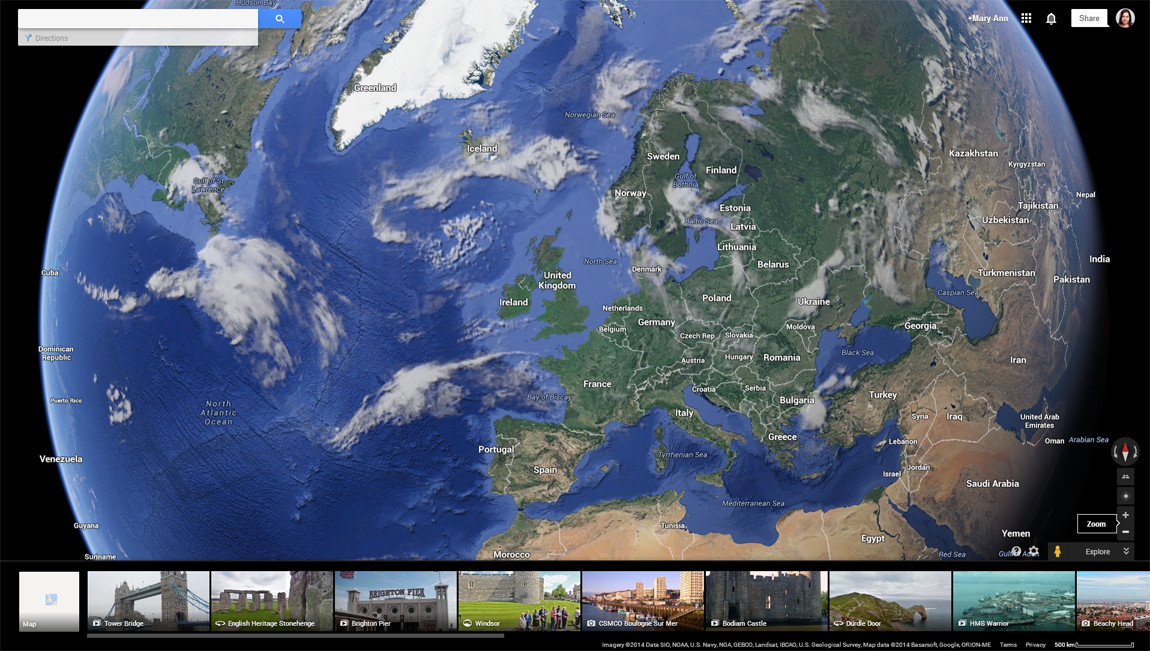 Hit the "-" minus zoom button at the bottom right-hand corner of the screen, and keep zooming out until you get to planet Earth alone in space.
3. Click on the planets on the navigation panel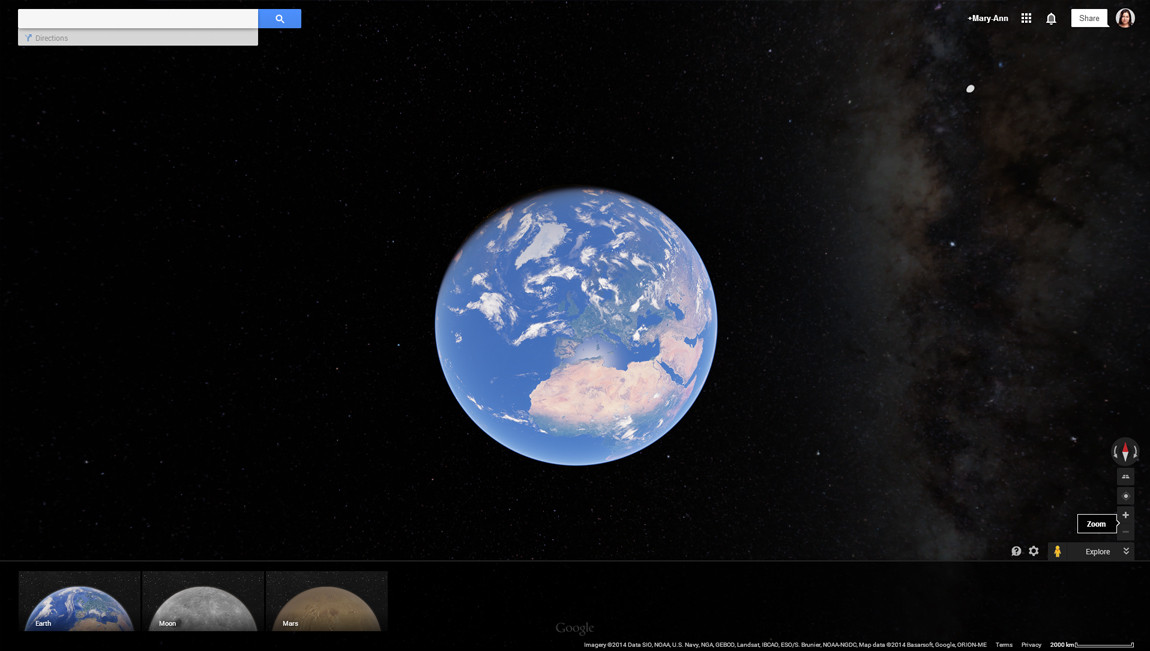 When you've zoomed out as far as you can go, Mars and the Moon should pop up on the navigation panel at the bottom of the screen. If this doesn't happen, refresh the page and the navigation panel should update itself.
Tap on a planet, zoom in to view the planet's surface, and click on the features that interest you. Have fun!