Google is unable to resist the misuse of power and may have reacted to criticism by using its market-dominant position to undermine the advertising of a competitor. So says Jon von Tetzchner, co-founder and chief executive officer (CEO) of Vivaldi Technologies.
The Icelandic tech executive, who previously helped found Opera, said Google needs to be regulated and slammed its Chrome browser for allegedly snuffing out competition. In a blog titled "It is time to return to not being evil", he branded Google a bullying monopoly.
Tetzchner said critical comments he made about Google's targeted ad practices led the US tech giant to suspend Vivaldi's AdWords campaign without warning.
"I see this as a very serious, democracy-threatening problem," he complained online (4 September).
"A monopoly both in search and advertising, Google, unfortunately, shows that they are not able to resist the misuse of power," Tetzchner continued.
"I am saddened by this makeover of a geeky, positive company into the bully they are in 2017".
AdWords is the system widely used by businesses to purchase sponsored advertising space via Google, which can be placed on affiliate websites or within search engine results.
The Vivaldi CEO said that a mere two days after conducting a series of interviews about Google ("They collect and aggregate far too much personal information from their users," he said) his own ad campaign was shuttered in a way that should alarm digital companies.
According to Wired, Vivaldi was asked to add an End User License Agreement (EULA) to his browser's website, despite Google failing to follow the same practice.
Despite it not being a "hard requirement", Tetzchner's company was told to better inform users about how to uninstall the software. "Was this just a coincidence? Or was it deliberate, a way of sending us a message?" he pondered in a blog post this week.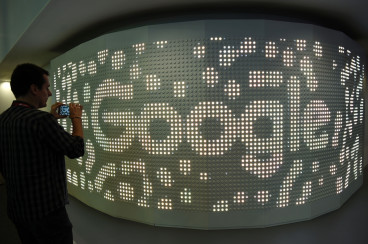 He added: "We made effort to understand their explanations and to work with them on their various unreasonable demands.
"After almost three months of back-and-forth, the suspension to our account has been lifted, but only when we bent to their requirements.
"I feel blocking competitors on thin reasoning lends credence to claims of their anti-competitive practices," he continued.
"It is also fair to say that Google is now in a position where regulation is needed.
"I sincerely hope that they'll get back to the straight and narrow."
His comments come as a slew of tech and media brands online are increasingly forced to bend their knee to the likes of Google and Facebook, both of which hold huge power and influence over how content is distributed to the public – be it via search engine or social network.
In June this year, the European Commission fined Google a massive €2.42bn for breaching EU antitrust rules. Officials said that Google had abused its market dominance and gave "illegal advantage" to one of its own products – a comparison shopping service.
"What Google has done is illegal under EU antitrust rules. It denied other companies the chance to compete on the merits and to innovate," said commissioner Margrethe Vestager at the time.
At this time, Tetzchner's claims remain accusations. IBTimes UK reached out to Google to ask for comment, however had received no response at the time of publication.