New details have revealed that Google's next smartphone, the Nexus 5 will be a modified version of LG's G2 Android smartphone.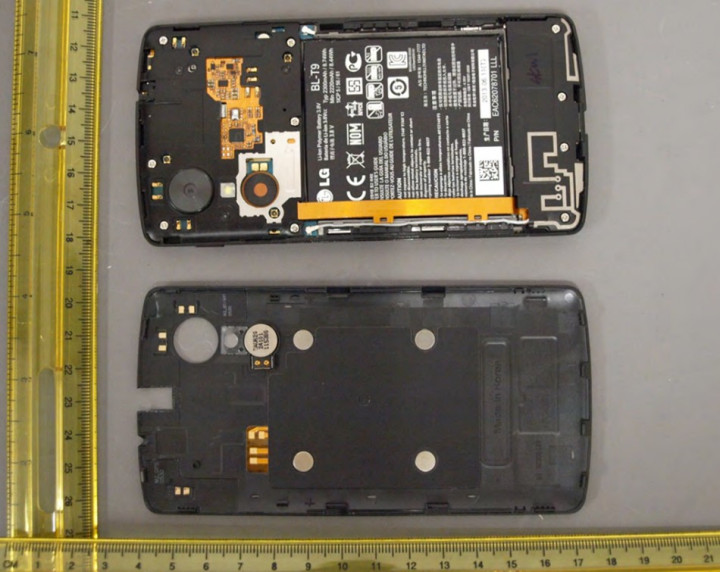 A newly released cache of regulatory documents released by the Federal Communications Commission (FCC) have given us more details about what is widely expected to be the new Nexus smartphone from Google - dubbed the Nexus 5.
The new images show a device very similar to the one shown 'accidentally' in a video released by Google to promote the new version of its operating system - Android 4.4 (KitKat).
The new filing, which was first spotted by Phone Scoop, was submitted as a "class 2 permissive change" for LG's recently announced flagship Android smartphone called the G2. It is therefore very likely that Google's next Nexus device will share a lot of the same specs as the G2.
The LG G2 is a high-end smartphone featuring a top-of-the-line Snapdragon 800 processor from Qualcomm paired with 2GB of RAM. While the Nexus 5 may not necessarily share these exact hardware specifications, this is not the first time a Nexus device has been based on another phone.
Nexus
The Nexus smartphone range was created by Google to show off the best of what its Android software could do, with each iteration of the range being launch to promote the latest major update of the software.
While the Nexus One, built by HTC, was not necessarily based on any prior model, the Nexus S, manufacturers by Samsung, was a modified version of the Galaxy S smartphone. The Galaxy Nexus was based on the Galaxy S2, again from Samsung, while last year's model, the Nexus 4, is based on the LG Optimus G.
The Nexus 5 was originally spotted being used by a Google employee at the reveal of Android KitKat but more concrete details emerged last week with another FCC filing which revealed that the phone - codenamed LG-D820 in that filing - will have a 5in screen which is slightly larger than the 4.7in screen seen on the Nexus 4.
Shrunk
Despite the increase in screen size, the overall footprint of the Nexus 5 has been shrunk down, with the new phone set to measure 132 x 68.2mm compared to the current model which is 134 x 68.7mm.
The original filing also revealed the phone would have dual-band Wi-Fi and have a large 2,300mAh battery. It will also be the first device to use Android 4.4 (KitKat) details of which are still unknown.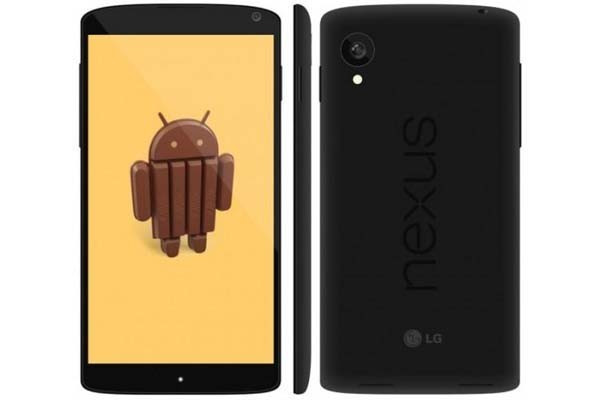 Following the original FCC filing some enterprising and enthusiastic people have created renders of the Nexus 5 (above) based on the details revealed by the FCC.
Google has so far remained silent on when or if we will see the Nexus 5 but an October launch would tie in with last year's Nexus 4 launch, with the phone going on sale in the UK in early November.