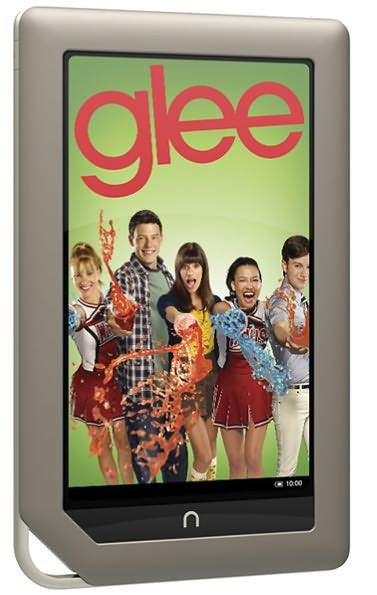 Google's Nexus 7 is the current king of the Android tablet market. Major retailers sold all their stock in no time, and even Google has stopped taking direct orders for the 16GB version because it cannot yet meet demand. Apple, Amazon and Barnes & Noble are now under serious pressure to produce equally popular 7-inch tablets.
Nook Tablet 2 Vs Amazon Kindle Fire 2 Vs Google Nexus 7
Rumours of a next-generation of Kindle Fire and an iPad Mini have been all over the internet for some time. Now there is fresh talk of a next-gen Nook tablet entering the fray and competing against Nexus 7.
If a recent report from CNET is true, Barnes & Noble is already working on a new Nook tablet featuring a revolutionary screen technology and power-packed specs. If the rumours are true, expect a high-resolution display ported to the next-gen Nook tablet. The tablet, touted as a Kindle Fire killer, will also be lighter than its predecessor.
According to CNET's source, Barnes & Noble plans to continue to focus on designing a better e-reader, linked to a Nook Store, that also comes with advanced media options. The current Nook tablet lacks media options such as the dedicated music and video store that are available for Nexus 7 (Google Play) and Kindle Fire (Amazon video and music).
"The source couldn't tell us specifically what those options were, but given that the Nook lacks the sort of dedicated music and video store found on the Nexus 7 (Google Play) and Kindle Fire (Amazon video and music), that seems like an obvious avenue for an updated Nook," says CNET.
Android or Windows Nook Tablet?
The development of the next-gen Nook tablet is reportedly receiving financial backing through Microsoft's investment in Barnes & Noble, which could hint at a Windows Phone 8 device in the works. The latest rumours, however, suggest a heavy skinned version of Android will port to the next-gen Nook tablet and not Windows 8.
Earlier, TechCrunch reported that owing to Microsoft's investment in the company, the device is expected to support Xbox Live streaming for movies and music. However, TechCrunch's earlier reports about a Windows-based Nook proved wide of the mark when the new tablet turned out to be Microsoft's Surface.
As of now, there is still no word on a price or release date for the new Nook. Late September/October seems a likely time frame, in advance of the American holiday season and Christmas. History suggest that Barnes & Noble's Nook is likely to compete against Amazon's next-gen Kindle Fire with aggressive pricing of around £130 ($200).