Asus has revealed that the Google Nexus 7 tablet is selling at a rate of one million per month, as the £159 Android device proves consumer demand for small tablets is growing.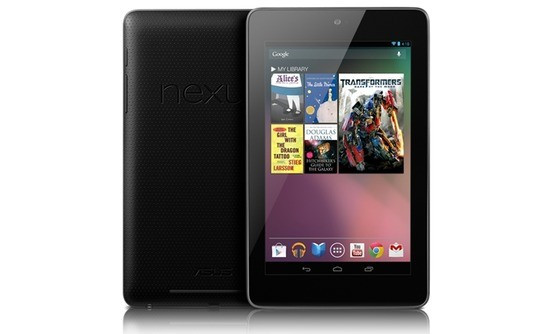 Having previously not disclosed specific sales figures, Asus chief financial officer David Chang told the Wall Street Journal this week that the 7in tablet started earlier this year at around 500,000 sales per month, but is now selling close to one million every month.
Analysts had estimated sales of the Nexus 7 for the entire quarter to be between 800,000 and one million, based on Google's revenue figures for the quarter, but it now seems like sales were much higher.
Broadening its product range in time for Christmas, a 32GB version of the Nexus 7 has just gone on sale, priced at £199, and will be sold alongside the £159 16GB model.
Earlier this week, Google announced two new Nexus devices, the Nexus 10 tablet by Samsung and Nexus 4 smartphone by LG, along with a 3G version of the Nexus 7 and Android 4.2.
The Nexus 7 with 3G will be available from Three from the middle of November, and will be priced at £239 for the 32GB model.
We reviewed the Nexus 7 back in September and were very impressed with it, stating that it was the best 7in tablet to date. We especially liked its build quality, performance and that it uses vanilla Android Jelly Bean, with no extra skin like Samsung's TouchWiz.
The Nexus 7's low price is no doubt a major attraction for consumers - as is the case with the equally cheap Amazon Kindle Fire HD - so it will be interesting to see how Apple's iPad mini will go down, with it costing £269 for the 16GB model.
Sales of a million per month remain some way behind the full-size iPad, which saw 14 million sales in the last quarter, but whether Apple can replicate this success with the iPad mini remains to be seen.