Google Nexus 7 Tablet Shipping Now and Arrives on UK High Street on 27 July
The Google Nexus 7 tablet will go on sale on the high street on 27 July, Asus has told IBTimes UK, while online orders are shipping right now.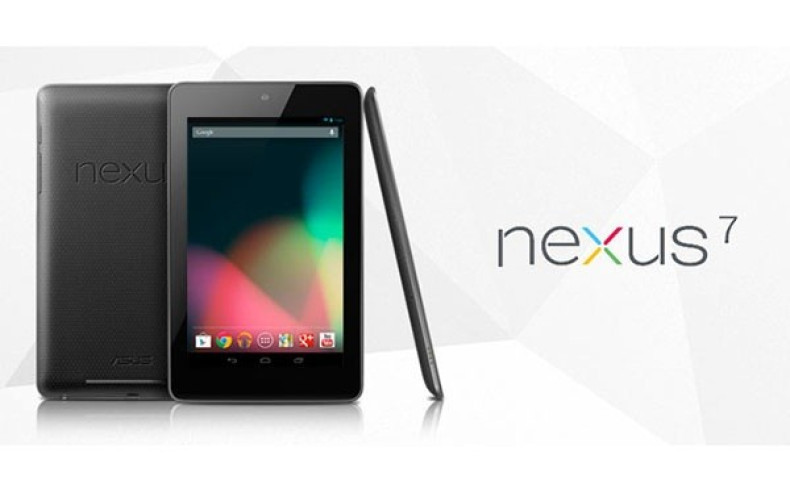 Online orders at eBuyer, HMV, PC World and Currys all state that they are shipping right now and will be delivered from 16 July.
After some confusion about when the tablet will arrive in the UK, Asus has told IBTimes UK: "They will go on shelf as of 27 July, but online can start shipping as soon as they have booked their stock in."
A second Asus spokesperson told us: "We can confirm that the devices have started shipping online today [13 July] on Ebuyer.com. Other retailers will be able to sell online from next Tuesday [17 July]."
HMV's website states a release date for the Android Jelly Bean tablet of 16 July, but a spokesperson has since told IBTimes UK that this is a mistake based on much older shipping information, and now it does not know any single release date.
HMV told us that it believes online orders will be delivered from 23 July, although this "is not set in stone" and is merely a "best estimation" by the retailer. The store did confirm, however, that pre-orders start on 13 July.
However, when trying to buy online on 13 July, HMV and PC World, along with eBuyer, offered us a delivery date of 16 July.
To try to make sense of this confusion, here is a breakdown of what we have found so far from a range of major retailers.
eBuyer
Nexus 7 can be ordered now and the earliest delivery date stated to us is 16 July. However, some customers have reported that their deliveries arrived on 13 July.
HMV
As with eBuyer, the Nexus 7 can be ordered now with an estimated delivery date of 16 July, but HMV has told us that this "is not set in stone" and may be delayed until July 23.
Google Play Store
"Ships in 1-2 weeks" is stated, but short of actually buying one we were unable to find a more specific delivery date.
Tesco Direct
"Sorry, this product is currently unavailable." Pre-orders cannot be placed, instead Tesco offers a 'Register for stock alerts' button.
PC World / Currys
Nexus 7 can be ordered now online, with an expected delivery date of 16 July, but in-store reservation is not yet possible.
Amazon and Play.com
No mention of the Nexus 7 yet, but a range of accessories can be bought now.