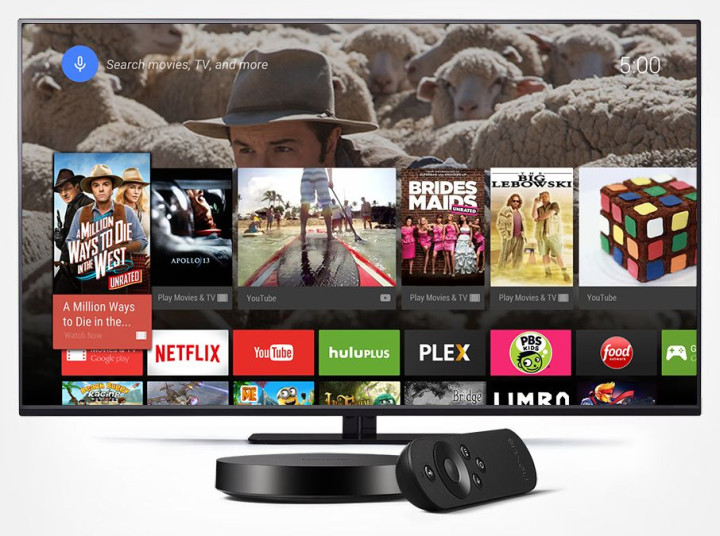 Google has unveiled its first device running the Android TV platform - the Nexus Player - in collaboration with Asus. The device will be available for pre-order starting on Friday 17 October, although no price has been revealed.
It is a streaming media player for movies, music and videos, and its party trick is a voice-activated remote control (which also features buttons for the traditionalist).
Since it is an Android device, selecting a streaming service is simply a matter of choice from among the plethora available on Google Play, including Netflix, HuluPlus or Google's own Movies & TV rental service.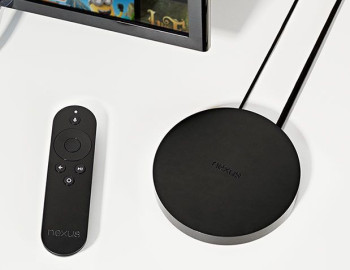 Nexus Player is also Google Cast-ready, meaning it can receive a stream from a Chromebook, Android or iOS phones or tablets, and display it on a TV.
Nexus Player also boasts 3D gaming capabilities, powered by a quad-core Intel Atom CPU (1.8GHz). Android games can be played on a connected TV or screen (via HDMI) using a gamepad. The Google Play games service is supported, meaning access to online multiplayer matchmaking, achievement synchronisation across devices and social circle high-score chasing.
There is, of course, an Asus Nexus Player gamepad (sold separately), which on paper looks like a fairly robust peripheral with all the buttons befitting a modern gamepad. It is not clear at this stage if third-party controllers are supported by the Nexus Player or if the Asus gamepad will work on other gaming platforms, such as a PC.
Nexus Player Key Specs
CPU: 1.8GHz Quad Core, Intel Atom
Wi-Fi: 802.11ac 2x2 (MIMO)
HDMI out