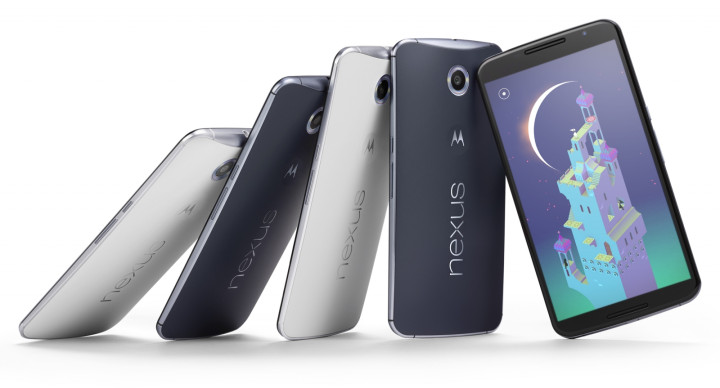 As widely expected, Google has unveiled the Nexus 6, the company's biggest ever smartphone which features a large 5.9in screen and will be the first smartphone to run the company's new version of Android codenamed Lollipop. google also revealed its Nexus 9 tablet PC.
The phone will be available for pre-order at the end of October and will go on sale in early November but Google has yet to announce a price for the smartphone which was built in partnership with Motorola.
Nexus 6 Key Features

5.96in 1440 x 2560 display (493 ppi)
Snapdragon 805 processor:
- CPU: Qualcomm Snapdragon 805 - Quad Core 2.7 GHz
- GPU: Adreno 420
32/64GB built-in storage
13 megapixel rear camera with optical image stabilisation
2 megapixel front camera
3220 mAh battery
Dual front-facing speakers.
Available in blue or white
The Nexus 6 is based on the design of the Moto X, which was launch just last week, but features a much larger 5.9in screen which has a resolution of 1440 x 2560 display (493 pixels per inch).
The Nexus 6 will be in direct competition with the iPhone 6 Plus from Apple and the Samsung Galaxy Note 4 which went on sale this month.
To try and set it apart, the Nexus 6 will feature a number of unique selling points, including Turbo Boost, which promises to charge the battery to six hours worth of use in just 15 minutes.