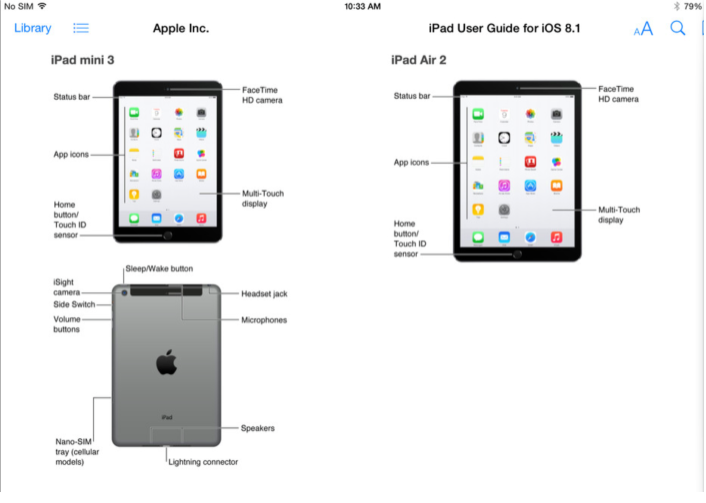 Apple has accidentally unveiled its new line of iPads in a series of screenshots that were made available on the iTunes store.
The iOS 8.1 iPad user guide details the iPad Air 2 and iPad Mini 3, due to formally debut at the October 16 Apple event in California.
The specs confirm that both of the new devices will have largely the same design as their predecessors, with a Lightning connector, speakers at the bottom, and the screen sleep/wake button still on the upper right side.
The big addition is Touch ID fingerprint sensor in the Home button, a feature previously exclusive to recent iPhones.
Touch ID is integral to the design of Apple's new NFC payment system Apple Pay which will be released as part of the iOS 8.1 on which these iPads will run.
The iPad Air 2 will also introduce a new burst mode to its rear iSight camera like that which iPhone cameras since the 5S have been using.
The product names are the other key revelation in the user guide, and mark Apple's return to a numbering scheme.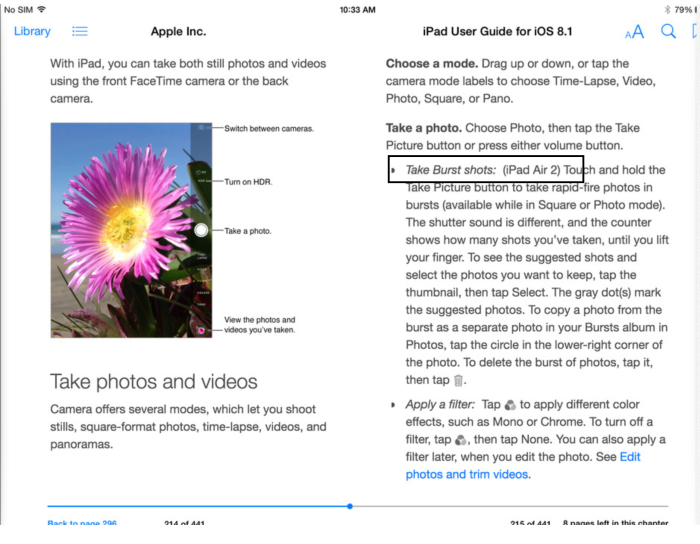 These iPads will be officially unveiled at Apple's launch event in Cupertino, California, for which the the media invitations read: "It's been way too long"
There is no indication of the previously speculated iPad Pro, nor of the 27-inch iMac desktop.
The iOS 8.1, the guide for which revealed the iPad specs, will be launched at the event, and along with it the payment system Apple Pay.
The big loser of all this is Google. This leaked info from Apple, highly unusual, will have stolen the thunder from its launch today of the new Nexus 9 tablet, Nexus 6 smartphone and Android OS 5.0 (Lollipop).