Google is set to launch its first Nexus-branded tablet at its Google I/O developer conference at the end of June and the 7in device is set to come with the powerful quad-core Nvidia Tegra 3 chip.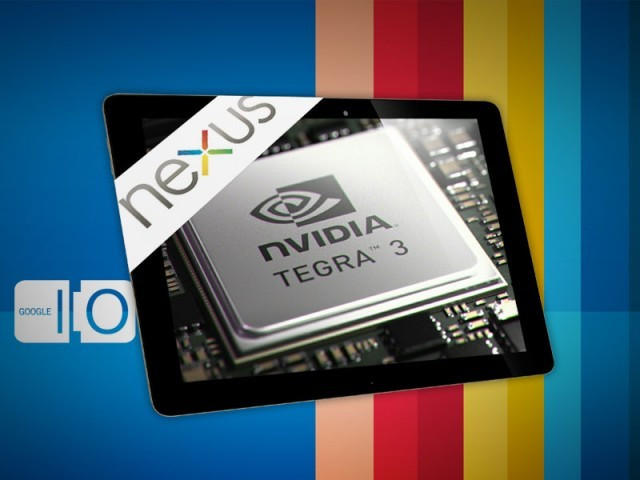 Google has yet to confirm or deny the existence of a Nexus tablet but all reports, leaks and rumours strongly suggest the search giant will announce one at Google I/O which kicks off in San Francisco on 27 June.
Now, according to a "trusted source" who spoke to the TechnoBuffalo, Google will unveil the 7in tablet at Google I/O and the source also claimed it will be powered by the Tegra 3 System-on-Chip (SoC) from Nvidia which features a quad-core processor.
Google is looking to create a low-cost tablet with the Nexus brand, which won't challenge the likes of the iPad or the Galaxy Tabs from Samsung, but will go head-to-head with the Amazon Kindle Fire, which has been selling well since its launch in late 2011.
Because Google is looking to keep costs low, this led to the belief that the tablet would not feature the more expensive Tegra 3 chip. However Nvidia has recently been talking about its Project Kai tablet strategy, where it hopes to keep the power of quad-core processing but at a price point under $200.
"Our strategy on Android is simply to enable quad-core tablets running Android Ice Cream Sandwich to be developed and brought out to market at the $199 price point, and the way we do that is a platform we've developed called Kai."
Nvidia continued: "So this uses a lot of the secret sauce that's inside Tegra 3 to allow you to develop a tablet at a much lower cost, by using a lot of innovation that we've developed to reduce the power that's used by the display and use lower cost components within the tablet."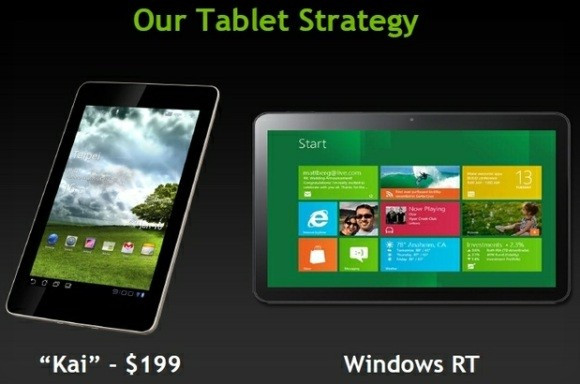 So it seems as if Nvidia's and Google's dream of creating a powerful quad-core tablet at a $199 price point could soon be a reality. This would put the Kindle Fire under pressure, as its hardware components are not as impressive, featuring a 1GHz, dual-core processor. However as the Kindle Fire is based around consuming content from Amazon's online stores, it is offering a different proposition.
Google is set to hand out these $200 to every developer attending Google I/O and there are also reports circulating that the tablets will come pre-loaded with the next version of Google's operating system, Android 5.0 (Jelly Bean).
Whether or not this happens, the reports suggest that we will be seeing the launch of Android 5.0 this summer, with Google having pushed the launch forward following the poor adoption of the Android .40 (Ice Cream Sandwich) version of the software.
Currently there are less than 5 percent of Android devices globally with ICS installed. This is just one of the problems facing users and developers thanks to the issue of Android fragmentation.
Google is also expected to announce multiple manufacturing partnerships for its next Nexus smartphones, expected in November, to mark the fifth anniversary of Android.