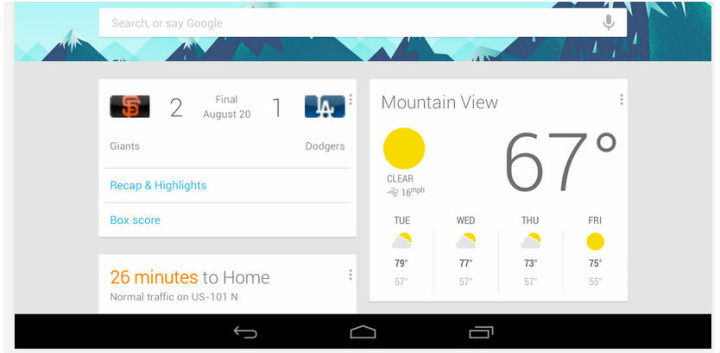 Internet giant Google has now enabled Google Now to help you if you miss your scheduled flight or happen to cancel booked flight tickets. This new feature termed 'Alternative Flights Finder' looks custom-made for those who've missed flights and want to find out the next available /alternate flights to a particular destination.
Google Now's 'Alternative Flight Finder' feature stems out in the form of an update to the Google Search app (updated app needs to be downloaded) that can be obtained from the Google Play application repository.
Alternative Flights Finder
With Google Now getting updated, the personal digital assistant (PDA) will now throw up a new 'Find alternative flights' link after you request the digital assistant for information regarding your flight status.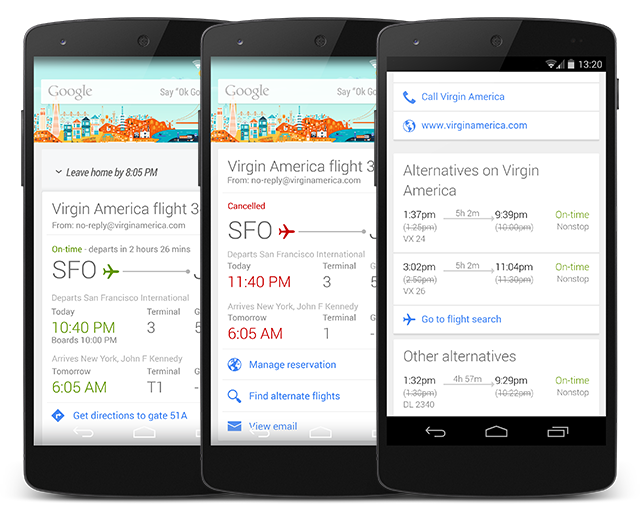 By tapping on the 'Find Alternative Flights' link, you get to see a list of available options, along with the necessary details using which you will be able to book your next flight to your preferred destination.
Google Now also notifies you in case of any flight delays, and also displays the seemingly intuitive alternative flights link. This process works out in case you are in a hurry to get to a particular place, on the next available flight.
Boarding Pass Display
Google states that, starting now, travellers (in certain airline carriers) should also notice their boarding passes being displayed on their mobile screens, to help them navigate through the boarding gate in a hassle-free manner.
Also, once you get to your destination, vital details such as your hotel reservation information, car rental details/guidance, and directions to your hotel (if confirmation is received in Gmail) will also be displayed on your smartphones, by virtue of the updated Google Search app.
More Traveller-Targeted Google Now Features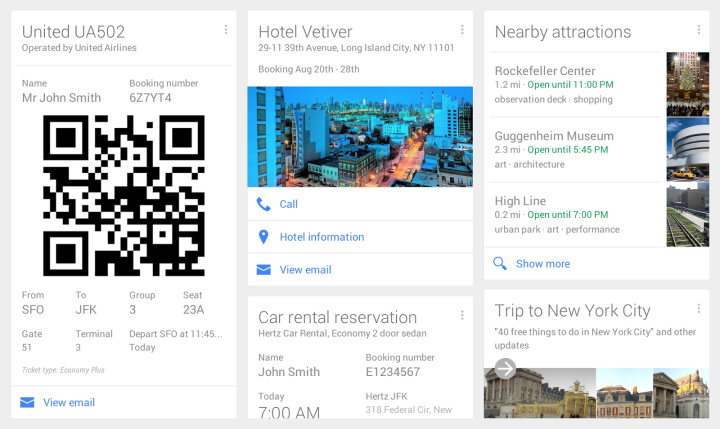 Once you are in a new spot, Google Now will display various attractions that you can visit in that particular spot (or nearby), along with information (both textual and graphical) about the attractions.
Google Now also reminds you about reservations you have made in your preferred restaurant, along with displaying reviews about the restaurant.
Also, if you have booked tickets for a concert/opera, and have it in your Gmail, Google Now will display these tickets on your Android device as soon as you reach the venue.
The latest updated Google Search application, with travel-related Google Now enhancements, is available for free download from the Google Play Store.