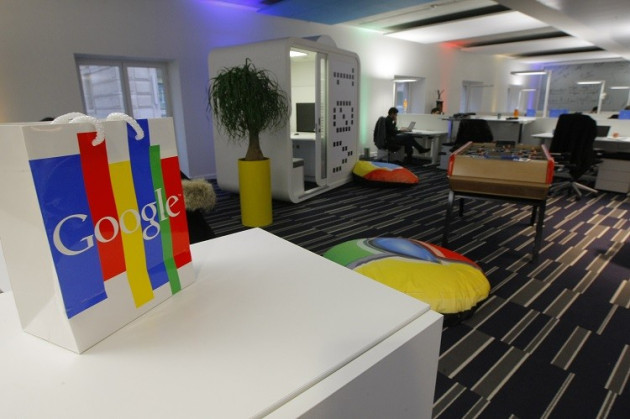 Tech giant Google has provided the US and UK property market with billions of dollars worth of investment after snapping up and building a massive global office space portfolio.
In the US, the owners of the world's most popular search engine bought a converted freight terminal for $1.84bn (£1.14bn, €1.4bn) almost three years ago and is currently waiting on a pending deal in Manhattan for about 360,000 square feet.
According to brokerage Cushman & Wakefield, Google signed 2013's biggest leases in California's Silicon Valley and San Francisco.
Google snapped up a 350,000 square feet place in San Francisco to expand its Hills Plaza lease. It also gained a 901,000 square feet in Silicon Valley near its headquarters in Mountain View.
According to Jones Lang LaSalle, Silicon Valley, Boston, San Francisco, and Seattle command 12% higher rents than the US average.
It has also agreed to a fourfold jump of its space in Chicago where it has a 15-year agreement for 200,000 square feet at a converted cold-storage warehouse in the former meatpacking district.
In the UK, Google is scheduled to open its London headquarters in 2016, after it purchased a 2.4 acre site worth $1bn.
However, after the campus is created, it set to exceed $1.6bn in value.
Announced in January, the HQ is located between Kings Cross and St Pancras railway stations, and will feature an open-air swimming pool, indoor football pitch and a climbing wall.
Known as Googlers, Google staff can cycle into the building along purpose built paths and into the 20,000 square foot cycle shed - the size of a large house - complete with lockers and showers.
Google posted a 36% surge in third quarter profit this year, reaching $2.97bn after higher ad volumes. Shares have since surged to $1,000 which is 44% up on the year.
"Google is a monster engine everywhere, and we're pretty thankful they're in our world," said Bob Chodos, a principal at brokerage Colliers International in Chicago, in a media report.
"Companies like that draw other companies and create places where people want to do business."