Google Paying $4m to Rent World's Biggest Billboard in New York's Time Square for Christmas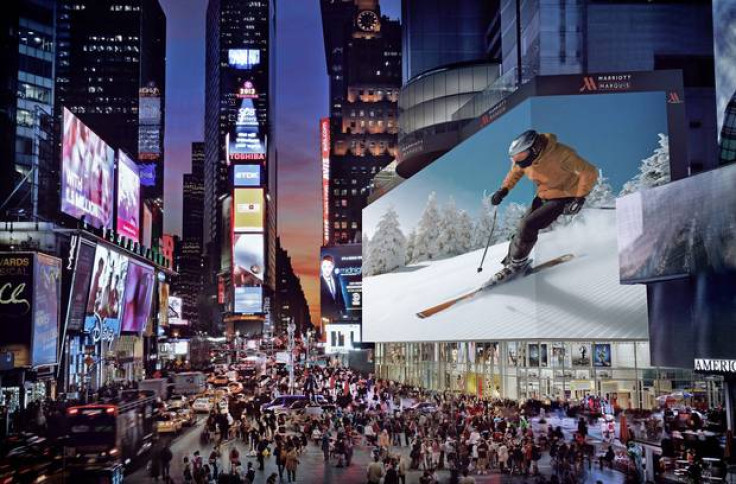 It spans an entire New York block, stands eight storeys high, and even by Times Square standards the world's biggest and most expensive billboard is an imposing presence - and it will be promoting all things Google over the Christmas period at a cost of over $4 million (£2.6m).
Beginning on 24 November and running until January 2015, Google's ads will be on display on the digital billboard to an estimated 300,000 passers-by each day, with the display mounted on the side of the Marriot Marquis hotel and is approximately the same size as a football field.
"This innovative and thoroughly distinctive display establishes a new iconic landmark in Times Square while creating a powerful, value proposition for our advertisers. We experienced tremendous pre-sale interest, and the display is sold out to one advertiser through January 2015. We have great confidence that this spectacular billboard will be the most sought after display in the world for years to come" said Harry Coghlan, president of Clear Channel which is selling advertising space on the billboard.
While not officially confirmed, the New York Times estimates the cost of hiring the billboard at over $2.5 million (£1.6m) for four weeks, meaning the Google takeover of the digital billboard could cost over $4m for the Christmas period.
No details of what Google will be advertising on the billboard have been revealed, though its not like the company is short of products to promote including the latest version of Android, its Nexus 6 and Nexus 9 devices, Google Now, Chrome and of course Search.
Turned on this week, the billboard is "the highest resolution LED video display in the world of this size," and will produce "deep, rich black levels and unsurpassed vertical viewing angles," said Clear Channel Spectacolor, which sells advertising for the space.
The display, which is 25,000 square feet in size, features a whopping 24 million pixels.
© Copyright IBTimes 2023. All rights reserved.