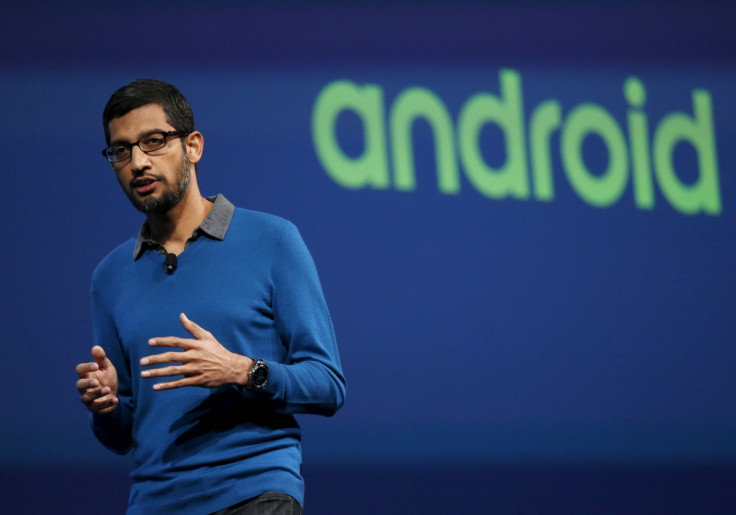 Google is planing to combine Chrome OS and Android into a single operating system. The new development would help Alphabet's subsidiary company to expand its presence in the mobile computing world.
Engineers at the Sundar Pichai-led company are reportedly working on integrating the Chrome OS into Android for about two years, according to The Wall Street Journal. The new operating system, would have features of both the OSes, would be launched in 2017. And initial version of the OS will be revealed next year.
The development suggests that the combination of Chrome OS and Android could be announced for developers at the I/O Developer Conference in June next year. However, it is unclear whether Google was planning to discontinue the Chrome OS that has featured on affordable Chromebooks, accounting for less than 3% of worldwide the PC market.
Nonetheless, the move also hints that the company would use Android as its next-generation computing platform. This new OS would give developers a platform to building apps for a wide range of computing devices including smartphones, tablet computers, notebooks and desktops.
Further, the Chrome OS would be available as an open-source operating system to let manufacturers continue to design their affordable offerings using the web-based platform. Additionally, Google engineers would continue to offer technical support for its maintenance, but Google itself will start focusing on using Android on its computing devices.
Android is already dominating the mobile handset market. A recent report by Gartner claimed that Android-based mobile devices have "outsold all contenders" since 2012. The operating system so far has the largest installed base of all operating systems that include Windows, Mac OS X in addition to iOS, Windows Phone and BlackBerry among others.
Meanwhile, Pichai told analysts on a call last week that "mobile as a computing paradigm is eventually going to blend with what we think of as desktop today." Android is undoubtedly gaining huge popularity with its large app base and is already available on smartwatches, TVs and car infotainment systems in addition to mobile devices. Also, Android on computing devices would bring Play Store access on desktop computers.
Google hinted that the new development may indeed be true by announcing the Android-based Pixel C. This is the company's first Pixel hybrid computing device running the Android 6.0 Marshmallow operating system, instead of Chrome OS that featured on all the previous Pixel series devices.
A Google spokesperson declined to comment on the new development and said, "We are not going to comment on this rumour and speculation, so we have no official response."
The approach to combine Chrome OS and Android appears to be in line of what Microsoft adopted earlier this year with releasing Windows 10 operating system. The new Windows version is currently available on PCs but will also be arrived on smartphones by the end of this year.
That being said, by merging Chrome OS into Android, Google would contrast Apple's strategy to gain in the PC as well as mobile market. The Cupertino-headquartered company has Mac OS X for PCs and iOS for iPhones and iPads.
Analysts believe that merging Chrome OS with Android will not give tough competition to Microsoft and Apple as a large chunk of computing devices already have either Windows or Mac operating system. "Merging Android and Chrome is unlikely to give a tough competition to Microsoft and Apple.One of the reason is that PC's are still used primarily for content creation and both Mac and Windows has been expanding their service portfolio steadily. Two years down the line we believe their ecosystem to be more mature and more robust," Tarun Pathak, senior analyst, Counterpoint Research, told IBTimes UK.
According to him, the merge would help the Android tablet market to grow against Windows-based tablets. He emphasises that Google could make Chrome OS a success by offering Chromebooks especially in some Enterprise verticals and maintain two different OS ecosystems for masses.
"I believe Chromebooks could have done better in some Enterprise verticals like Education being a separate OS rather than merging into overall Android ecosystem which even being the biggest OS ecosystem faces a wrath on security perspective occasionally," he added.