Some of Google's results pages are now returning less results per page than previously, making it even harder to get noticed on Google.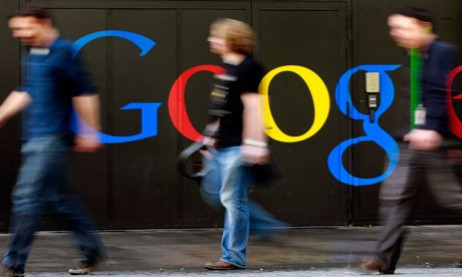 Being one of the top ten results in a Google search is like winning the FA Cup for search engine optimisation (SEO) experts, but recent tweaks to the way Google displays these results has made it much harder to win the Cup.
Last week Google quietly began rolling out results pages which returned only seven links per page rather than the normal ten. While most people won't have paid any attention to the change, for websites and their SEO experts it will be a huge worry.
Considering that more than 90 percent of people using Google Search don't look beyond page one of search results, being on that first page is crucial if your business depends on people being able to find you on the net.
Before the update, which began on 12 August, websites which were ranked number eight to number 10 on Google would have been relatively happy with their position. However the new layout means these websites have been pushed onto page two of Google's search results - rendering them invisible to the vast majority of searchers.
While we have seen some results pages with seven links returned, we have also seen a number with eight and nine also, as you can see in the picture below.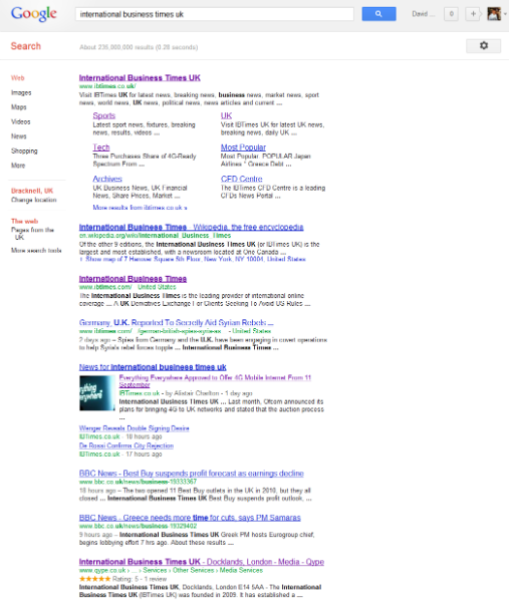 Site links
The reason for the diminishing returns is the fact that Google is now returning indented site links below the top result. Site links, as you can see in the image above, are listings that lead further within a particular site beyond the main listing shown for that site.
The update is currently affecting just under 20 percent of search queries, according to Dr. Peter Myers at SEOmoz, a provider of SEO software. Myers believes that the updated results pages only affect results for brands.
However, as Danny Sullivan on Search Engine Land points out, brands are not the only results affected. A search for USA also returns only eight links, with the Wikipedia entry for the United States and associated site links appearing at the top of the page.
While Google never announced the change publicly, it has now issued a statement to Search Engine Land on the matter, confirming that it is playing around with the number of links its displays on its results pages:
"We're continuing to work out the best ways to show multiple results from a single site when it's clear users are interested in that site. Separately, we're also experimenting with varying the number of results per page, as we do periodically. Overall our goal is to provide the most relevant results for a given query as quickly as possible, whether it's a wide variety of sources or navigation deep into a particular source. There's always room for improvement, so we're going to keep working on getting the mix right."
Algorithmic Volume Knob
The problem for websites and their administrators is there is nothing they can do about it, as Myers explains. "This isn't an SEO-related change, where an on-page or link-profile tweak might change your [search engine results page] back to 10 results. This is an algorithmic volume knob Google can turn and we can't, right or wrong."
Myers goes on to say that it would be worth spending the money needed to bump yourself back up the search rankings from a position of eight to seven if the cost is not prohibitive.
Considering this change to the way Google displays search results is very much in the testing stage, it is hard to say how important it is for websites replying on search engine traffic for their business.
However, if the smaller number of search results remains, it will mean a big headache for SEO experts and website owners who will have to try even harder to make sure they get into the top seven.