Incorrect place names, relocated towns and whole cities covered in cloud are all well-known problems with the maps in iOS 6, but now Google is helping out, by offering Street View in its iPhone web app.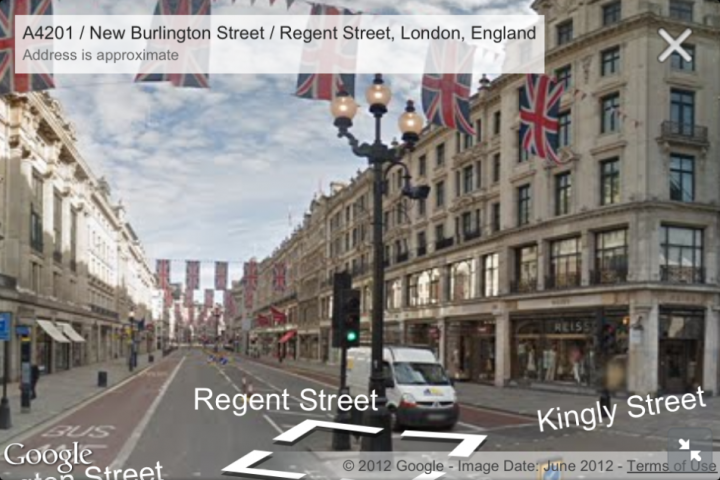 Maps for the iPhone, iPad and iPod touch had Street View from the start, but with Apple's move away from Google for the maps in iOS 6, this fun and useful feature was removed with nothing but a few 3D cities as a replacement.
Now Google Maps' web application has been given the Street View treatment. After you've searched for a place simply tap on the human icon in the lower right corner and Street View opens - you can even view it full screen if you rotate the device to landscape.
This update will come as a welcome relief to those 100 million-plus people who have already updated to iOS 6 and the new maps app, which was criticised so widely after release that Apple CEO Tim Cook took the unusual step of writing an open letter, not only apologising, but suggesting users try rival services from Bing and Google.
To install the Google Maps web app on your iOS device, go to maps.google.com in Safari, tap the share button (middle icon at the bottom of the screen) then "Add to Home Screen" and a shortcut to the page will drop into place.
Using maps through the browser isn't as slick as the old iOS app, but we've found it to be a good replacement for Apple's version, and the addition of StreetView makes it even better.
Extremely sorry
Just days after iOS 6 was released to the public Apple's boss issued a public apology on the company's website, stating he was "extremely sorry for the frustration this has caused our customers and we are doing everything we can to make Maps better."
Cook added: "While we're improving Maps, you can try alternatives by downloading map apps from the App Store like Bing, MapQuest and Waze, or use Google or Nokia maps by going to their websites and creating an icon on your home screen to their web app."
Must read: