Internet giant Google has made public a completely redesigned Gmail app called Inbox that promises to change the entire process of emails to make them more intuitive and effective.
Inbox can be better defined as an 'intuitive hybrid' between two of Google's most popular features, viz Google Now and Gmail.
"Built on everything we learned from Gmail, Inbox is a fresh start that goes beyond email to help you get back to what matters," states Google, in an official online posting.
How Will Google's Inbox Help Me?
One of the most important features provided by Inbox is auto-organisation of emails into extensive groups called Bundles, and an advantage that you enjoy here is that you get to opt-out from using email groups.
An illustration of 'auto email organisation' is a scenario where your email Inbox is cluttered by cross-domain emails.
Inbox sorts all these mails into categories. For example, all emails related to your Purchases go under the Purchase bundle, and emails related to travel go under the Travel bundle, and so on.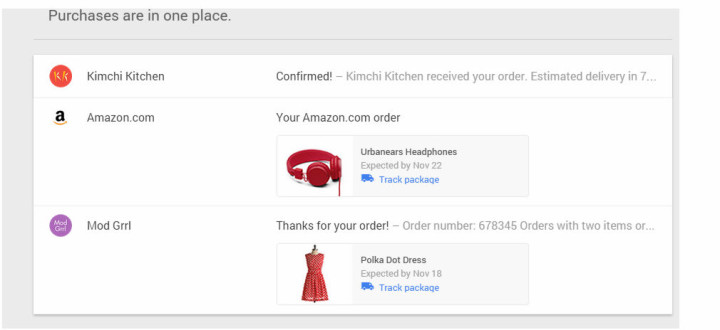 Apart from the above, you also get to create exclusive bundles for anything you like.
Another feature offered by Inbox is "See highlights at a glance", in which you can view order updates, flight status, reservation details,and pictures without having to open the message.

Also, Inbox makes it possible for you to add all your to-dos right at the top of your Inbox. All your to-dos are indicated automatically after you start typing them out (similar to Google's auto-complete feature).
Inbox also finds out the status of your queries as you type them.
Finally, you can snooze messages and reminders to whenever (or wherever) you choose.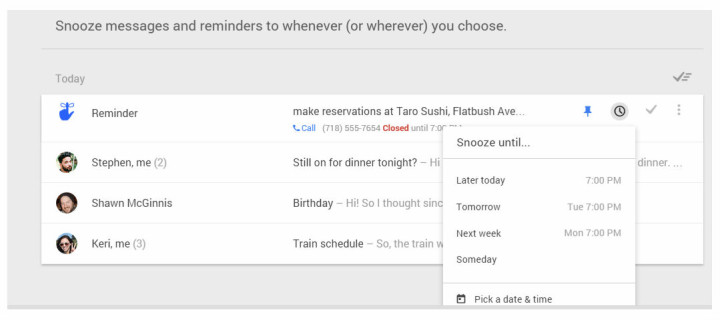 How to obtain 'Inbox' on my smartphone?
Inbox works via an invitation-only system, wherein you need to subscribe to get invited to try out Google's latest project.
Click here to request for your Inbox invite now.