Google's Nest Launches Smart Learning Thermostat in UK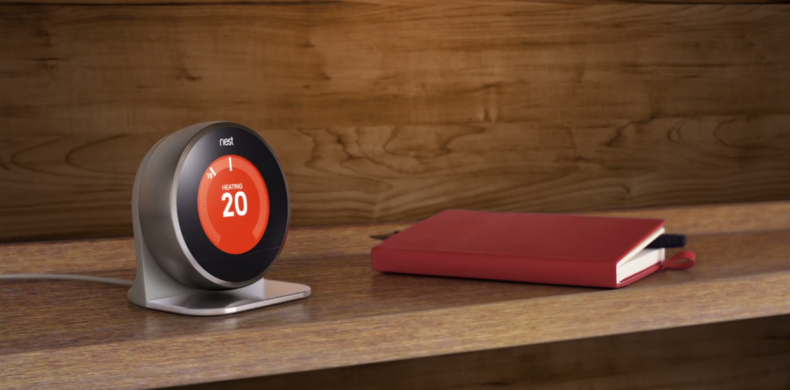 Nest, the smart home appliance company which was purchased by Google for $3.2 billion in January, has announced the availability of its smart thermostat in the UK.
The company was already offering its connected smoke detector in the UK, and was selling the Learning Thermostat in the United States and Canada for the last three years.
The connected thermostat allows you control your heating system remotely using your smartphone, create a heating schedule and even learns which temperatures you are most comfortable at over time.
The company claims that using the device has saved customers in North America up to 20% on their energy bills, which will be welcome news for UK customers who have seen their average heating bill rise by 28% in the last three years to £1,400.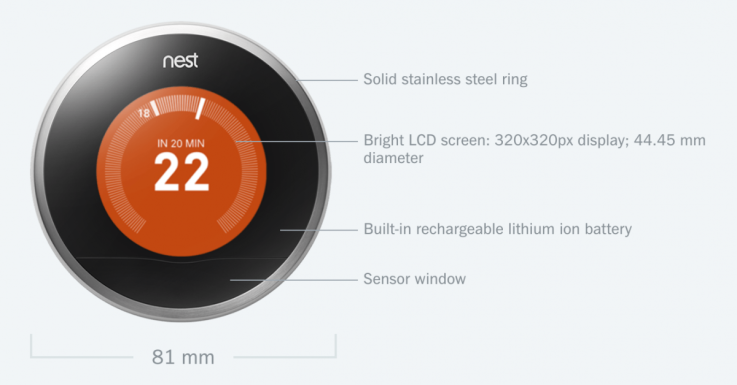 Nest has also announced that it has signed a deal with UK energy company NPower who will promote the smart thermostat to its six million customers.
Nest was founded by former Apple designer Tony Fadell, a man who was heavily involved in the revolutionary design of the original iPod. The company has refused to reveal exact figures of how many thermostats it has sold so far, with some reports suggesting it is over one million.
Increasingly crowded
Nest says its thermostat will stand out from the increasingly crowded market - which includes British Gas' Hive and a similar product from Tado, by using clever algorithms to learn your habits to save you money as well as keep you warm:
"It's comparing apples and oranges. The Nest thermostat is really learning, it knows your preferences, it helps you keep comfortable, not sacrificing your comfort for energy savings," Lionel Paillet, Nest's general manager for Europe told the Guardian.
Nest's Learning Thermostat will cost you £179 without installation or £249 including installation. The company is running an introductory offer of £179 including installation until the 8 April.
British Gas offers its Hive product which has many of the same features - though not the learning algorithms - and cost £199 including installation.
Tado's product costs £299 including installation but the company also offers a subscription option costing £7-a-month.
The connect home or Internet of Things phenomenon is one which is beginning to catch on in a big way in 2014, with products like smart ovens and fridges along with internet-enabled light bulbs making everything in your home connected.