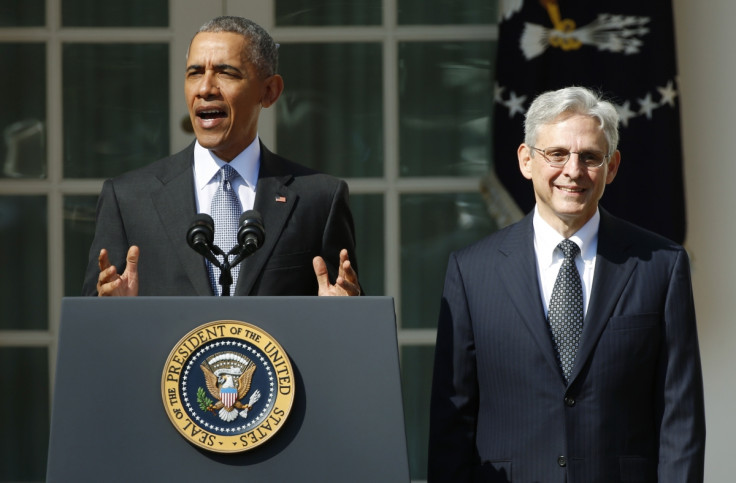 Amid the controversy surrounding the firing of FBI director James Comey, there remains an ongoing challenge to find a suitable replacement.
Numerous names have been mooted but a surprise name has caused a stir amongst some in Washington.
A pair of Republican senators have urged the White House to consider Merrick Garland as the man to replace Comey.
Garland was President Obama's Supreme Court nominee until he was blocked by Republicans.
But now, Senators Mike Lee and Orrin Hatch from Utah, are urging the White House to include Garland's name in the search for the next FBI director, after President Trump fired James Comey on Tuesday night.
"I suggested that [the White House] ought to consider him," Hatch told reporters on Thursday 11 May. "I didn't say they should just pick him. I know they've got some really excellent people, but I said put Merrick in the list too."
Lee separately floated on Twitter that instead of naming a special prosecutor for the FBI's investigation into Russia's meddling in the presidential election Trump should "nominate Merrick Garland to replace James Comey."
The GOP pitch to make Garland the nation's top law enforcement officer is a reversal from last year, when Republicans refused to give him a hearing or a vote to join the Supreme Court. The move infuriated Democrats and allowed Trump to quickly appoint a justice after taking office.
Whoever succeeds James Comey would be responsible for overseeing the FBI's investigation into Russia's meddling in last year's presidential election and any possible connections between members of Trump's campaign and Moscow.
No official names have yet to be revealed by the White House over possible candidates.