GoPro has announced that its new Hero 3 Black edition camera can shoot in 4K resolution, despite very few televisions being able to support the more-than-HD video.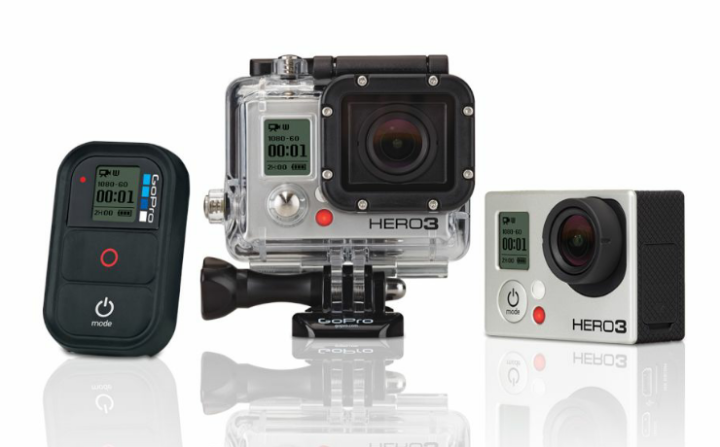 The new Hero 3 range of GoPro video cameras are 30 percent smaller and 25 percent lighter than the previous model and they all come with built-in Wi-Fi as standard.
A Wi-Fi connection means that up to 50 GoPro cameras can be controlled at once by the included remote from up to 600 feet away.
The Hero 3 is available in Black, Silver and White versions, with prices ranging from $199.99 (£124) for the White, to $299.99 for Silver, which can shoot full 1080p HD at 30 frames per second, and $399.99 for the flagship Black model with its 4K shooting capabilities, albeit at just 15 frames per second.
An upgrade from the Hero 2, the new model gets a sharper lens, low light performance that is claimed to be twice as good as before, improved sound quality and a better noise recording algorithm to help reduce wind noise at high speed.
What that last stat means is that the Hero 3 can shoot
IBTimes UK went hands-on with Sony's new 84in 4K television at the IFA show in August and the enormous television is on sale now for the equally huge price of £25,000; while 4K pictures look absolutely stunning, there's very little (and affordable) hardware out there at the moment to watch it on.
If futureproof tech is your thing, then the GoPro Hero 3 Black is probably as good as it gets, as the footage it can shoot will still look incredible in years to come, when 4K televisions become more affordable.
A more usable feature is the Black's ability to shoot 2.7K (twice standard high definition) at 30 frames per second, and normal 1080p HD at a huge 60 fps.
What that last stat means is you can slow down the HD footage to half-speed and still get super-smooth 30fps recordings, which will make your BMX backflips and leaps from space look incredible.