Ever feel that HD and 3D televisions are a little, well, out of date? Don't worry because help is at hand from Sony and its 84in 4K television, the snappily-named Bravia KD-84X9005.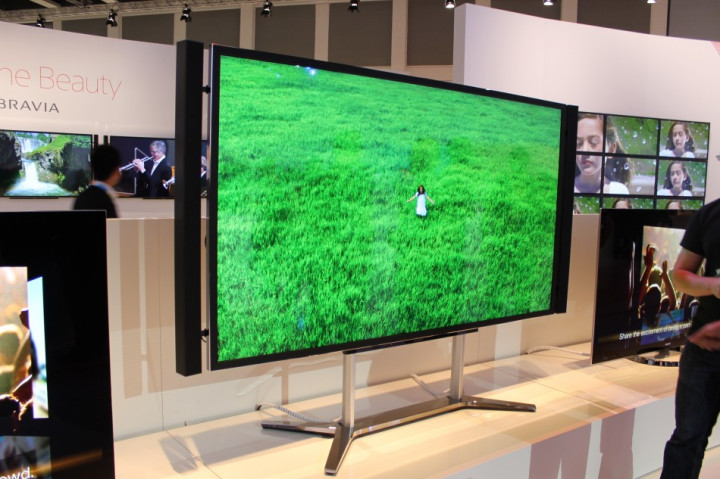 UPDATE: Sony has announced that its 84in 4K television can be pre-ordered from 7 September in the US and will cost a staggering $24,999,99 (£15,700). Units will arrive in stores from mid-November, just in time for Christmas.
While 4K technology - essentially an image with four times the resolution of standard 1080p HD - has been around for some time, very few people are filming at 4K resolution (though Peter Jackson is filming The Hobbit in 4K), so demand for televisions capable of displaying that many pixels has been non-existent thus far.
But a lack of content hasn't stopped Sony - and others - from showing off their 84in 4K behemoths at the IFA tech show in Berlin.
IBTimes UK got a chance to get a first look at the television, which is a full 7ft diagonally, to see if its estimated $25,000 price tag and lack of 4K content can be justified.
The resolution of 3,840 x 2,160 produces image quality unlike anything we've ever seen before and the set's party trick is its ability to display two different images at the same time.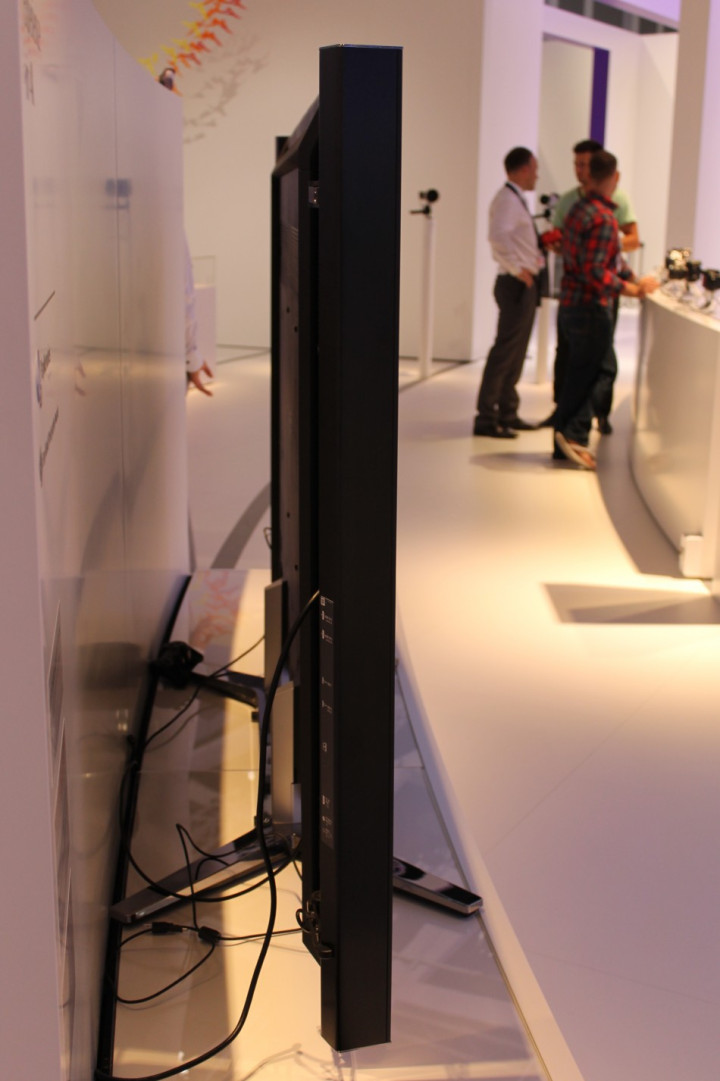 Sony showed us how gaming can be transformed, as the television can transmit the view for one gamer to one set of 3D glasses and the other gamer's view to another pair.
In testing we found the feature to work, but you had to sit quite still as moving around caused parts of the other gamer's view to appear in our own glasses.
Despite being very thin for its size, don't start thinking this television will be light. It weighs 100kg, of which 20kg is the stand and 10kg is the weight of the 10 speakers.
In our brief demo we found the speakers produced sound quality far better than the poor sound we're used to with flat screen television sets.
With very little content availalbe in 4K resolution, apart from a few YouTube clips, it is good to see then that the Bravia KD-84X9005 can upscale HD to 4K, just as PlayStation 3 and other Blu-ray players can upscale DVDs to a higher resolution.
Buying this monster television would be the last word in future-proofing your home cinema for upcoming technology, but it's a huge problem that there's so little 4K footage.
Rumours suggest that the PlayStation 4 will offer 4K but Sony is tight-lipped about its next-generation games console so we wouldn't suggest you hand over £15,700 for the television based on a few rumours.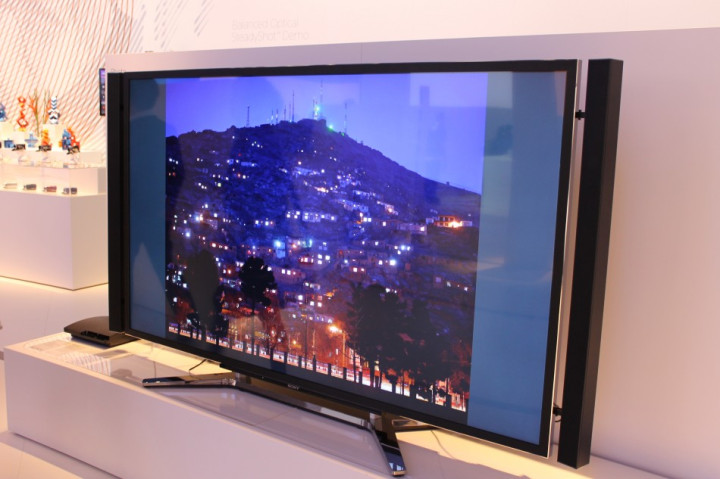 4K television will undoubtedly become the technology that we all upgrade to, but with many of us just getting to grips with HD and a few opting for 3D, it seems like a big ask for us to all upgrade again already, even if prices are cut to four figures.
Must read:
IFA 2012: Everything you need to know