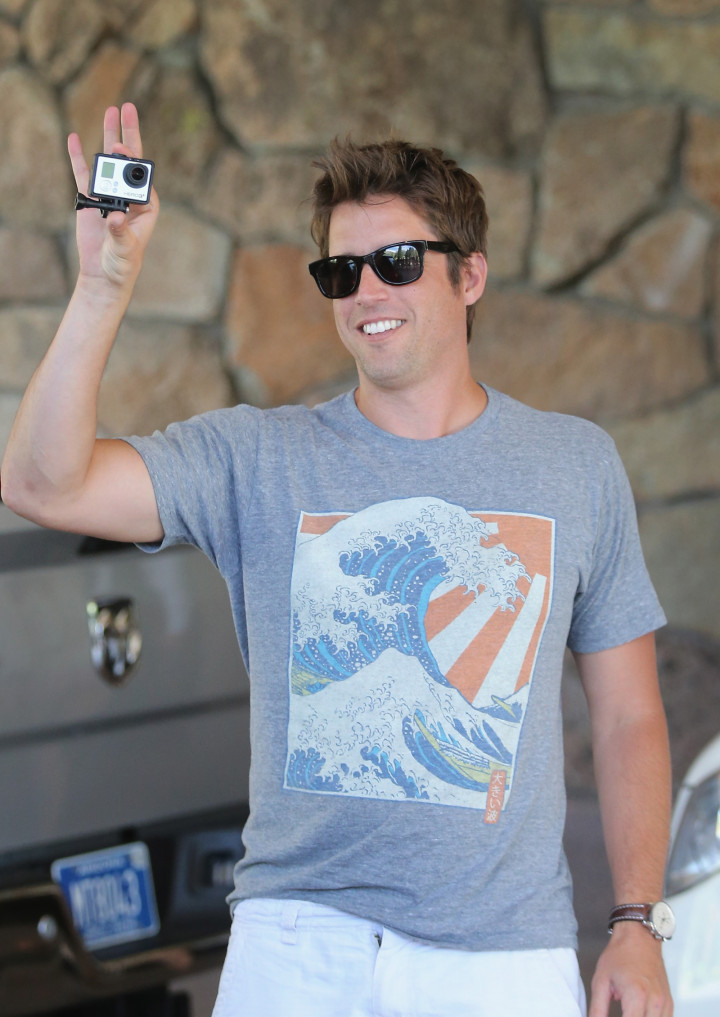 A small wearable camera company has made its surfer founder a billionaire.
Nick Woodman invented the first GoPro camera in 2002, using his mum's sewing machine and a drill to build a device for surfers to wear on their wrists to record their exploits on the waves.
He initially sold the device personally, going to surf shops and even appearing on cable TV shopping channels.
Recently, Forbes estimated the 39-year-old's fortune at $4.7bn (£2.bn) with the company going public in June, tripling Woodman's worth.
He told Sky News though he said that it was five years before he realised the potential of the device, which has gone on to dominate the lightweight wearable camera sector.
During a three-day motor racing course, he watched drivers hire video cameras for $100 per half hour to record their laps.
He said: "I thought that is crazy. I have a GoPro in the trunk of my streetcar.
"I will just go grab that, strap it to the roll-bar of the race car and use that instead, and as soon as I strapped that camera on the car the light bulb went off, and I realised GoPro had to stop being a wrist-camera company."
GoPro camreas are now strapped to everything from bike helmets to Scuba gear.
The company now faces stiff competition from the likes of tech giant Panasonic and Polaroid, which recently launched its Cube camera.
Woodman said that the company's roots as a tiny start-up eager to safeguard its independence were at the heart of its drive to continue innovating and defend its position as market leader.
He said: "I started the business as a one-man company and then every year added one or two friends or family to come and join the business, and we were always paranoid that a larger player would come and stream-roll us.
"Thankfully that has not happened but we still have that paranoia every day because we believe only the paranoid survive."
He said that the heart of GoPro's mission was to continue surprising their customers.
He said: "We are never going to be done… developing what in our mind is the invisible camera, which is so small, so light, so convenient to use, that you forget that you are even using it.
"When we accomplish that, we think that you will use it all the time because why wouldn't you. That's our goal."