Government to Invest £30 Million in Innovative Medical Technology for NHS
The initiative, aimed at easing the pressures on the National Health Service (NHS) this winter, encompasses a wide range of groundbreaking solutions, including the expansion of 3D checks for quicker cancer tests and innovative logistics methods involving the use of drones.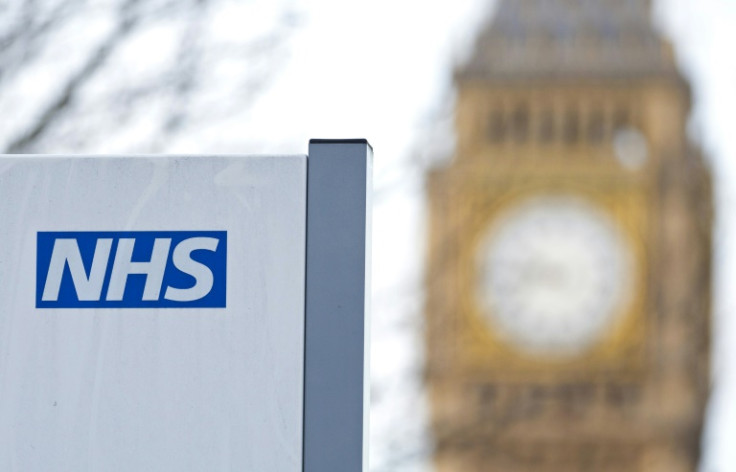 In a significant move aimed at bolstering the National Health Service (NHS) and enhancing patient care, the UK government has announced a £30 million investment in innovative medical technology. This investment is expected to alleviate the mounting pressures on the NHS as the winter season approaches.
The funds will be distributed to Integrated Care Systems (ICSs) across England, empowering them to harness cutting-edge medical technologies to reduce waiting times, expedite diagnoses and introduce novel ways to treat patients effectively.
The utilisation of state-of-the-art medical technology holds the promise of transforming the healthcare landscape. It encompasses a wide range of innovations, from virtual wards that enable patient care at home to wearable devices that remotely monitor chronic conditions. These advancements not only ease the winter pressures but also provide invaluable support to healthcare professionals.
Virtual wards have been a game-changer in patient care, particularly in the context of a global pandemic. These innovative setups allow patients to receive the care they need in the comfort of their own homes, effectively reducing the strain on hospital resources. So far, more than 9,800 virtual ward beds have been established, and the NHS is on track to deliver an additional 10,000 ahead of the winter season.
The funding from this investment will enable ICSs to expand these virtual wards, thereby accommodating more patients and ensuring that they receive the required care without hospitalisation.
Another promising avenue in the healthcare revolution is the use of wearable medical devices. These devices are designed to assist patients in monitoring and managing various chronic conditions from the convenience of their homes. They provide real-time data on vital signs, including blood oxygen levels, heartbeat and blood pressure. Such continuous monitoring is not only convenient for patients but also allows healthcare professionals to make more informed decisions and intervene as needed.
In addition to virtual wards and wearable devices, the funding can be channelled into digital 3D and other imaging technology. These tools can significantly enhance diagnostic tests, allowing for the earlier detection and treatment of serious illnesses, including cancer. Such early interventions are pivotal in improving patient outcomes and reducing the burden on healthcare services.
Steve Barclay, the Health and Social Care Secretary, emphasised the significance of this investment, stating: "It is vital that clinicians have access to the latest technology to save staff time, deliver high-quality care, and help cut waiting lists – one of the government's top five priorities."
This commitment to technological advancement will empower the NHS to provide better support to patients while simultaneously alleviating the pressures on hospitals as the winter season approaches.
Dr Vin Diwakar, NHS interim National Director of Transformation, applauded the NHS's ability to adopt new technology, citing the successful rollout of virtual wards that have already benefited over 210,000 patients. He expressed optimism that this new funding would enable the NHS to embrace further innovations, ultimately improving patient care and reducing pressure on the broader healthcare system.
The government's investment in medical technology aligns with its broader healthcare strategy. ICSs, which bring together local organisations to provide integrated health and social care services, play a pivotal role in the successful implementation of these innovations. They are now encouraged to submit funding proposals to access the £30 million allocated for technological advancements.
This move follows the government's publication of its medical technology strategy earlier this year, outlining steps to ensure that patients have access to safe, effective and innovative technology through the NHS.
It builds on previous initiatives, such as the £21 million artificial intelligence (AI) diagnostics fund, which aims to enhance access to AI technology for quicker diagnosis and treatment of conditions like cancer, stroke and heart diseases.
The £30 million investment in medical technology is just one facet of the government's multifaceted approach to support the NHS as it braces for the winter season. In September, an additional £200 million was allocated to the health service to enhance its resilience and ensure that patients receive prompt care. This funding is expected to play a critical role in addressing healthcare challenges in the coming months.
Moreover, the Urgent and Emergency Care Recovery Plan, announced in January, reaffirmed the government's commitment to healthcare. It pledged to deliver 5,000 additional permanent, fully staffed hospital beds, 10,000 virtual ward beds and 800 new ambulances, backed by £1 billion.
These measures collectively demonstrate the government's unwavering dedication to strengthening the NHS and ensuring that it can effectively serve the healthcare needs of the nation.
© Copyright IBTimes 2023. All rights reserved.