Government invests £200 million to strengthen NHS ahead of challenging winter
Prime Minister Rishi Sunak, Health Secretary Steve Barclay and NHS leaders will collaborate to ease healthcare pressures during the demanding winter season, emphasising early planning and funding.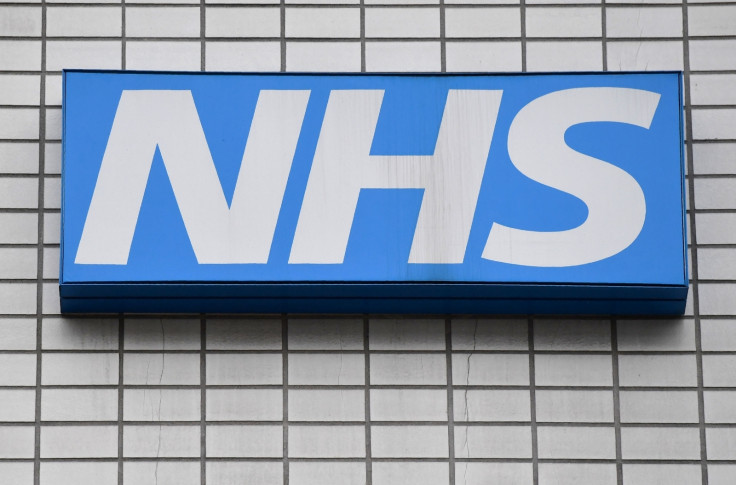 In a move aimed at shoring up the United Kingdom's healthcare system before the upcoming winter season, the government has announced a substantial injection of £200 million in new funding for the National Health Service (NHS).
This investment is set to enhance NHS resilience, ensuring that patients receive timely and effective care during the busiest time of the year.
Prime Minister Rishi Sunak, alongside Health and Social Care Secretary Steve Barclay, convened with clinical leaders and NHS chiefs to strategize on easing pressures in urgent and emergency care while preserving the waiting list targets.
This proactive approach recognises that winter traditionally places extraordinary demands on the NHS due to the flu, seasonal illnesses and the ongoing challenge posed by COVID-19, compounded by the potential for industrial action.
The Urgent and Emergency Care Recovery Plan, announced earlier this year, received substantial backing of £1 billion to expand healthcare system capacity. This expansion included the provision of 5,000 additional beds, 800 new ambulances and the creation of 10,000 virtual wards. As a result, significant progress has already been achieved.
In comparison to July 2022, Category 2 ambulance response times have improved by a remarkable 27 minutes, while there are now 2,500 more general and acute beds and 9,700 virtual ward beds available. Additionally, there are 1,500 fewer individuals occupying hospital beds when they are medically fit for discharge.
The government's commitment to reducing waiting lists remains steadfast, and encouraging progress has been made in this regard through the Elective Recovery Plan, with 2-year and 18-month waits already eliminated.
Prime Minister Rishi Sunak emphasised the government's unwavering support for the NHS, ensuring that those most in need of care receive it promptly. He underscored the importance of early planning and substantial investments made throughout the year, aimed at expanding healthcare resources and services, including new ambulances, beds and virtual wards.
The additional £200 million will bolster the NHS during its busiest season while maintaining elective care, thus continuing the reduction of waiting lists.
Health and Social Care Secretary Steve Barclay acknowledged the formidable challenges winter presents to the NHS. The government is actively collaborating with healthcare leaders to prepare more effectively, exploring innovative technologies and new working methods to strengthen healthcare and social services. This includes the provision of thousands of new hospital beds and hundreds of ambulances.
Amanda Pritchard, Chief Executive of NHS England, expressed appreciation for the government's clear support and confirmation of funding. NHS staff is already diligently preparing for the coming winter by enhancing capacity through various measures, such as increased ambulance deployment, additional beds and the expanded use of virtual wards.
Pritchard urged the public to contribute by getting winter vaccines when invited and using healthcare services appropriately, such as dialling 999 in emergencies and consulting 111 online for other health conditions.
In addition to the £200 million investment in NHS resilience, the government is injecting £40 million into social care capacity, admissions avoidance services and discharge rate improvements.
This funding targets areas facing the most significant urgent and emergency care challenges, forming part of a £600 million social care winter workforce package. Local authorities within integrated care systems with high levels of demand have been invited to submit proposals to access this funding.
Local authorities will have the flexibility to utilise the £40 million to enhance adult social care services during the winter months. This includes expanding services to prevent hospital admissions, increasing home care packages to expedite hospital discharges and enhancing specialist dementia support in the community. These measures aim to keep people out of the hospital and enable them to regain their independence.
The government's commitment to supporting vulnerable populations is further evidenced by the allocation of £50 million to local authorities to assist older individuals and those with disabilities in living safely and independently at home. Adaptation grants, which support 50,000 people annually, facilitate quicker hospital discharges, thus reducing waiting times.
Health Minister Helen Whately emphasised the government's aim to support areas facing the greatest need during the winter season. The additional £40 million will improve social care capacity, enhance discharge rates and reduce unnecessary admissions, thereby freeing up hospital beds and reducing care waiting times.
Louise Ansari, Chief Executive of Healthwatch England, applauded the government's additional investment, recognising that many patients are concerned about accessing timely care during high-pressure periods. Such investment is welcomed by both patients and healthcare services.
Matthew Taylor, Chief Executive of NHS Confederation, highlighted the significance of timely resource allocation. He called for swift distribution of the £200 million investment to local healthcare systems, enabling them to use the funds effectively to meet the challenges of the impending winter.
This recent investment builds upon record funding for the NHS and social care, with additional funding pledged for the winter season. The government's commitment to healthcare was evident in previous announcements, including £600 million over the next two years to enhance the social care workforce, £250 million of capital funding to increase hospital capacity and £1 billion for the Urgent and Emergency Care Recovery Plan.
These initiatives, alongside other funding measures, aim to fortify the healthcare system and address the challenges posed by the ongoing pandemic.
In response to increased demand and the need for convenience, the government has established 119 community diagnostic centres (CDCs) and 94 surgical hubs. These centres provide essential checks, scans, tests and operations, making healthcare services more accessible while alleviating pressures on hospitals.
The Elective Recovery Taskforce, established last year, continues to explore ways to reduce COVID-19 backlogs and cut patient waiting times. It has already published an implementation plan, which includes a review of the independent sector's role in training junior NHS staff.
With the latest injection of £200 million and ongoing commitment to healthcare, the UK government is determined to ensure that the NHS remains resilient and capable of providing essential care to the nation during the challenging winter months and beyond.
© Copyright IBTimes 2023. All rights reserved.