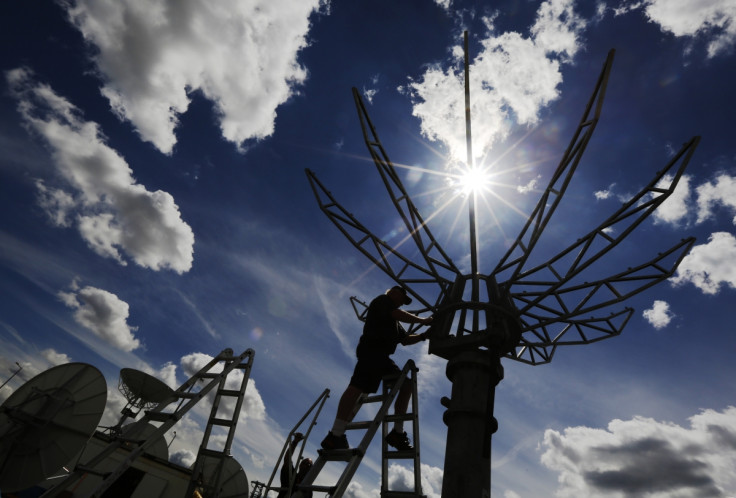 Several telecommunication companies experienced system warnings due to an error in 15 Global Positioning System (GPS) satellites. According to time-monitoring company Chronos, which observed the glitch, some GPS time signals were off by 13 microseconds, considered quite severe.
As a result of the problem, several telecom clients of Chronos experienced as long as 12 hours of system error. "Our support manager was rung at [02:00]. He was called from his bed by a network operations centre. What we saw was about 12 hours of problems," Charles Curry, the chief executive officer of Chronos, told the BBC.
Curry explained that telecom companies rely on the accuracy of time to control the data flow through their networks. The 13 microsecond error resulted in thousands of system warnings at some companies. "The alarms were escalating. One particular network we have, which is a global network, [was] seeing alarms from all over the place, all over the world," added Curry.
He said the issues barely had any impact on the public, thanks to backup time systems. Curry said: "Last week was an example of something going wrong in a fairly major way. I don't think it's gone quite that badly wrong since 1 January 2004, when the same satellite vehicle number [SVN], 23, decided to become unhappy."
Recently, radio broadcast disturbance in the UK was traced to an error in the GPS network. According to the US Air Force (USAF) a GPS satellite named SVN23 which was orbiting the Earth was decommissioned. This also affected other satellites.
The USAF said the core navigation messages and clock were not affected. The error was resolved later. "While the software issue is still resident in the ground system, 2nd Space Operations Squadron has implemented procedures to ensure it does not reoccur," the USAF assured.