North Korea has further provoked the US and the United Nations by announcing plans to launch a satellite as early as next week which could advance their ballistic missile capabilities. On 2 February North Korea informed the UN that it plans to launch the satellite from 8 -25 February.
The isolated state, which is headed by secretive despot Kim Jong-Un, launched its latest nuclear test on 6 January – which sparked widespread international criticism. The US has led the calls for tougher sanctions on the state as the UN discusses what sanctions they may impose after the 6 January test.
Although the state has been warned by the international community about carrying out further nuclear or missile tests it believes it has a right to a space programme. The US and others claim that the satellite could be a guise for Pyongyang to test ballistic missile technology
The International Maritime Organization (IMO) says it was notified of Pyongyang's plans to launch a satellite and a spokeswoman for the agency told Reuters by email. "We have received information from DPRK regarding the launch of earth observation satellite 'Kwangmyongsong' between 8-25 February."
The last time the country, formally-titled the Democratic People's Republic of Korea, launched a long-range rocket in December 2012, it sent an object described as a 'communications satellite' into orbit. The US State Department said that all the information on North Korea's plans was not available.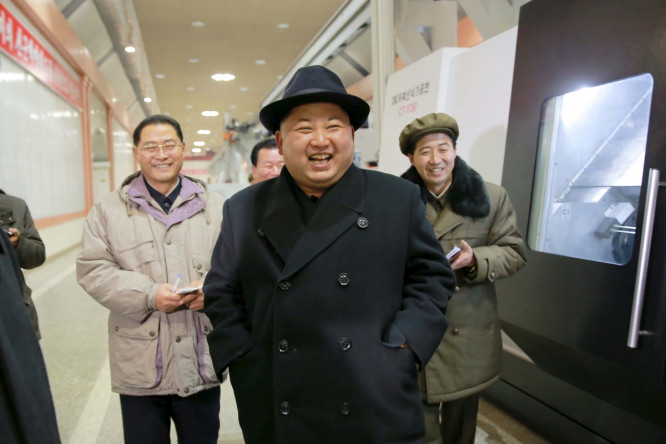 State Department spokesman John Kirby said that the UN must "send the North Koreans a swift, firm message". Whilst US Assistant Secretary of State for East Asia Daniel Russel said the plans argued "even more strongly" for tougher UN sanctions.
Russel said that the proposals showed it was necessary: "To raise the cost to the leaders through the imposition of tough additional sanctions and of course by ensuring the thorough and rigorous enforcement of the existing sanctions." And that "using ballistic missile technology" was a violation of the nation's international obligations.
Washington said only last week that they believed DPRK was preparing to launch a long-range rocket. And Russel added that the US was in agreement with Chinese officials that the nation should face sanctions for their "threatening behaviours".