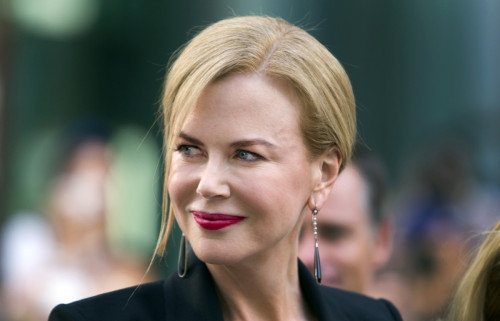 Nicole Kidman's Grace of Monaco will open the Cannes Film Festival in May.
The drama, starring Kidman as Grace Kelly, was pulled from its planned March release date ahead of the announcement.
It will open the world-famous French film festival on 14 May.
Arash Amel's script was listed on the Hollywood Black List – a collection of the best unproduced film scripts – in 2011, before it was picked up by a French producer.
Shortly after filming concluded last January the children of Grace Kelly – Prince Albert II, Princess Caroline and Princess Stéphanie of Monaco – criticised the content of the film, calling it "needlessly glamorised and historically inaccurate".
Grace of Monaco takes place in 1962 and follows the former Hollywood actress during a dispute between her husband Prince Rainier III and France's Charles de Gaulle.
Both Kidman and director Olivier Dahan defended the film, with the latter saying: "I am not a journalist or historian. I am an artist. I have not made a biopic. I hate biopics in general.
"I have done, in any subjectivity, a human portrait of a modern woman who wants to reconcile her family, her husband, her career," he continues. "But who will give up her career and invent another role. And it will be painful."
He also stated "I understand their point of view. After all, it is their mother. I do not want to provoke anyone. Only to say that it's cinema."