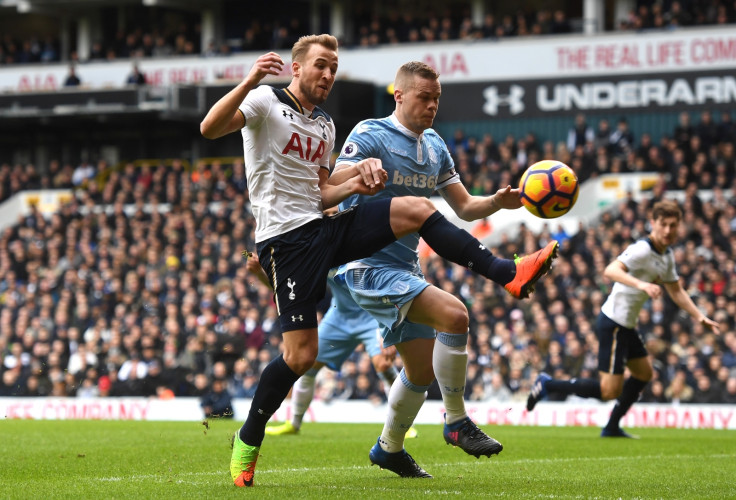 Tottenham will have to drastically improve their away form if they want to challenge Chelsea for the Premier League title, Graeme Souness has said.
Harry Kane scored a hat-trick as Spurs thumped Stoke 4-0 at White Hart Lane on 26 February to close the gap on leaders Chelsea to 10 points.
However, Mauricio Pochettino's side have only won three of their last 15 away matches in all competitions and were knocked out of the Europa League 3-2 on aggregate by Gent in midweek.
Souness insisted that Spurs had the players and talent to challenge for top honours but said that they will have to develop a ruthless mentality to become the real deal.
"I think they have to get back in the top four or it's not been a successful season for them," he told Sky Sports.
"Their qualities at times have been fantastic and it's a mystery they can't win more games away from home. They have to start doing that if they want to be the real deal.
"It's alright doing it at home where everybody loves you and you're full of confidence, but sometimes you have to go places and dig out results where nobody loves you, and that's what separates the men from the real winners.
"When you look at Spurs for the last three seasons they've been fielding the youngest team in the league. Sooner or later, though, you'll be talking about a team that's arrived and you can't keep talking about a promising young team."
Tottenham's win over Stoke took them three points above north London rivals Arsenal, but Thierry Henry said finishing above the Gunners would not count for much if they did not win the Premier League title.
"For me the main point is to win the league," the Arsenal legend said.
"For me it doesn't matter [who finishes above who]. We were always in front of them, but what's it going to do at the end of the day in the bigger picture?
"You want to win the league and do well in Europe, and that's not happening at both clubs."