Step aside winners. The Grammy Awards have long belonged to performers and unexpected moments – and this year's show was no different with Kanye West rushing the stage, Madonna's burlesque homage to bullfighting, and both Pharrell and Beyonce referring to the death of Mike Brown in Ferguson.
Kristen Wiig made a surprise appearance and stole the show during Sia's performance of Chandelier. The Bridesmaids star pulled off possibly the best kept secret of the 2015 Grammys with her cameo alongside teen dancer Maddie Ziegler as Sia sang obscured in the background.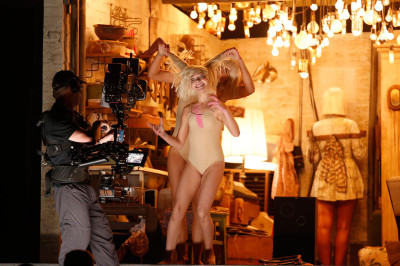 Kanye West, in perhaps a tongue-in-cheek gag on his infamous outburst rushing the stage in protest at the 2009 MTV Video Music Awards, approached album of the year winner Beck on stage before flashing a quick grin, waving his hand and retreating.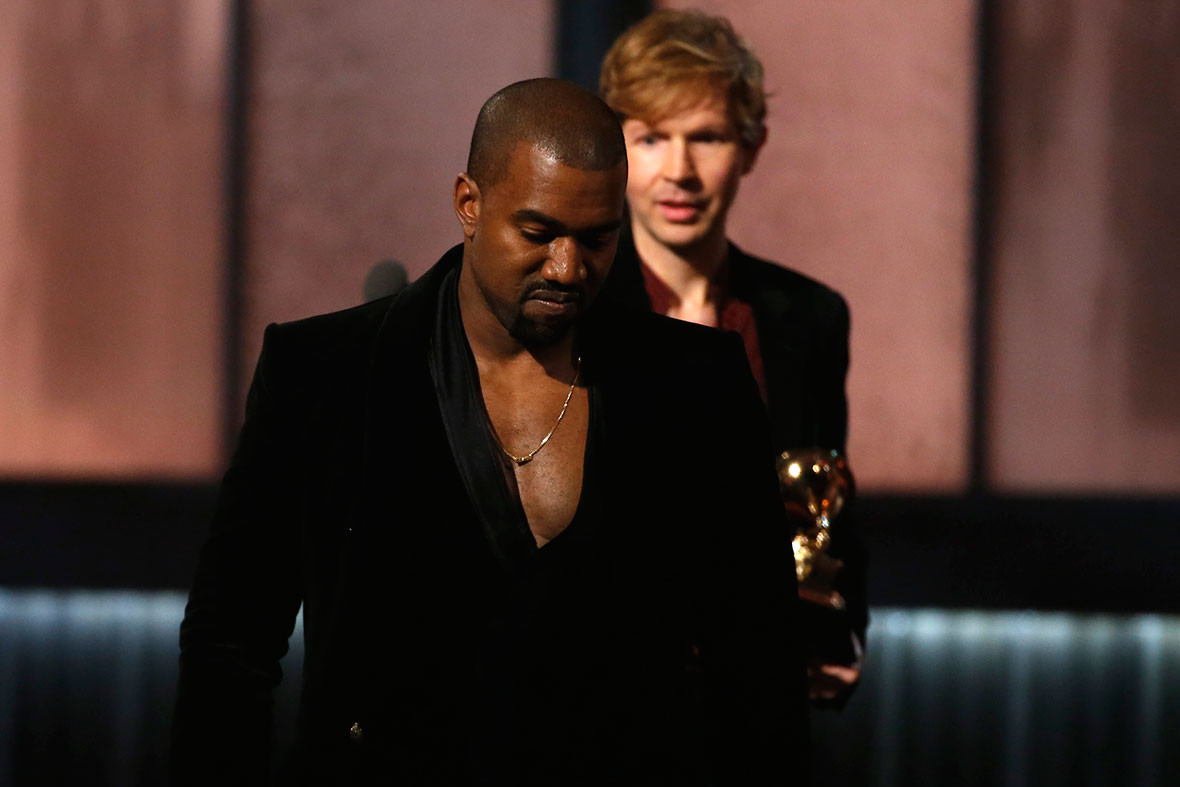 Madonna's burlesque homage to bullfighting raised a few eyebrows. Pop music's 56-year-old grand dame of scandalising spectacle performed her new song Living for Love in red and black lingerie with 20 dancers wearing bulls' horns and rhinestone-covered faces twirling her about.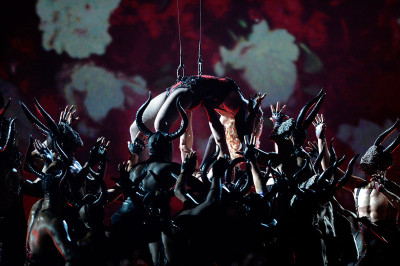 Pharrell Williams, dressed as a hotel bellboy in shorts, recast his uptempo international smash Happy as a soaring orchestral song with Chinese concert pianist Lang Lang, film composer Hans Zimmer on guitar and a choir of 20.
But the singer-producer's allusions to the protest chant "hands up, don't shoot" and hooded sweatshirts about the killings of unarmed black teens cast the shadow of civil rights, the predominant theme at the show's close.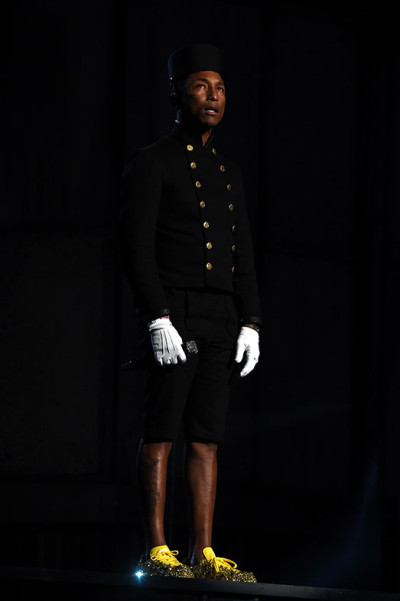 The show took a serious turn with President Barack Obama delivering a taped address urging the audience and TV viewers to help stop domestic violence, through the ItsOnUs.org campaign.
Then Brooke Axtell, a survivor of domestic abuse, took the stage urging victims of abuse to seek help and telling her own story about how her ex-boyfriend had threatened to kill her. Katy Perry finished the segment with the anthem By the Grace of God.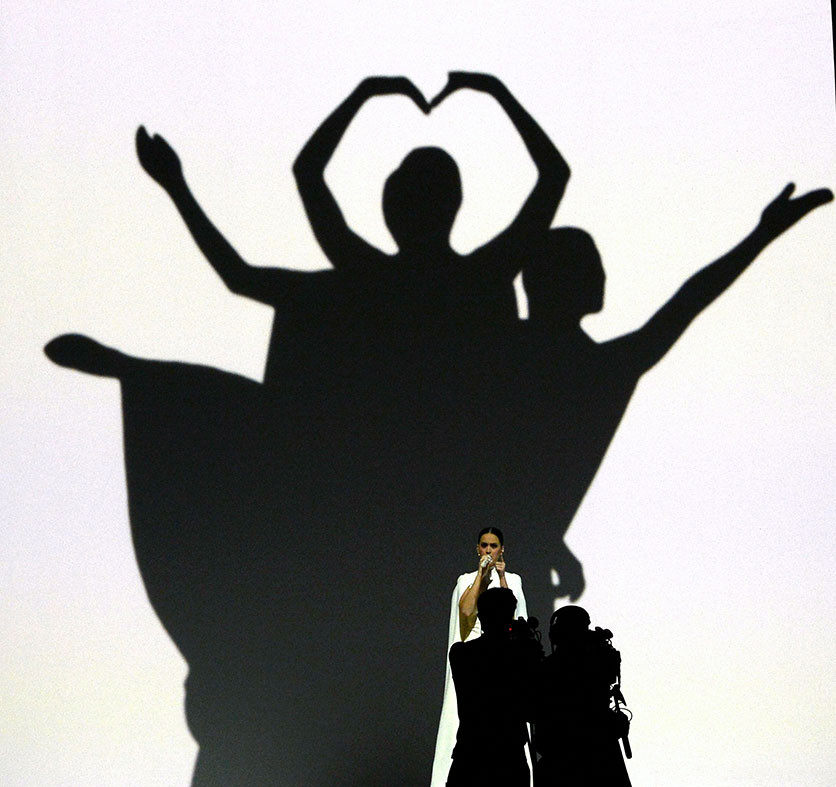 British soul singer Sam Smith was the night's big winner, with four Grammys including record and song of the Year for his anthem Stay With Me. He was also anointed best new artist and his debut album In The Lonely Hour won best pop vocal album.
"I want to thank the man who this record is about, who I fell in love with last year," Smith said as he accepted his gramophone-shaped trophy for record of the year. "Thank you so much for breaking my heart because you got me four Grammys."