Grammys 2017 predictions: Adele, Beyonce and The Chainsmokers to win big
James Corden will host music's biggest night in Los Angeles on 12 February.
The finest acts in pop will flock to the Grammys 2017 this weekend. With the likes of Justin Bieber, Beyonce, Drake and Adele among the main contenders, it looks set to be a star-studded night. But who will triumph in the top categories?
Hosted by British comedian James Corden, music's biggest night will unfold at the Staples Center on Sunday 12 February. R'n'b superstar Beyonce leads the way with a staggering nine nominations, cementing her place as the most nominated female solo artist in Grammys history. Of course, there will be plenty of entertainment during the ceremony with Katy Perry, Bruno Mars, John Legend and Carrie Underwood among the confirmed performers.
As music's most prestigious awards ceremony prepares to get this year's show on the road, IBTimes UK predicts the artists likely to win the top accolades.
Record of the year: Hello – Adele
After the popularity of Someone Like You, there was a lot of pressure for Adele to deliver another outstanding ballad. Fortunately she was able to strike gold again with Hello, a stunning song that tugs at the heartstrings with its impeccable production and heart-wrenching lyrics. Earning record of the year would put the cherry on top of a comeback well-done.
Best new artist: Chance the Rapper
The competition in this category is undoubtedly a toss-up between Chance The Rapper and The Chainsmokers. However, Chance will most likely pip the group to the post. With his critically-acclaimed album The Colouring Book, Chance became the first artist in history to chart on the Billboard 200 based on streams alone. The Chicago-native also counts the likes of Beyonce and Lin-Manuel Miranda as high-profile celebrity fans so there is plenty of luck in his corner.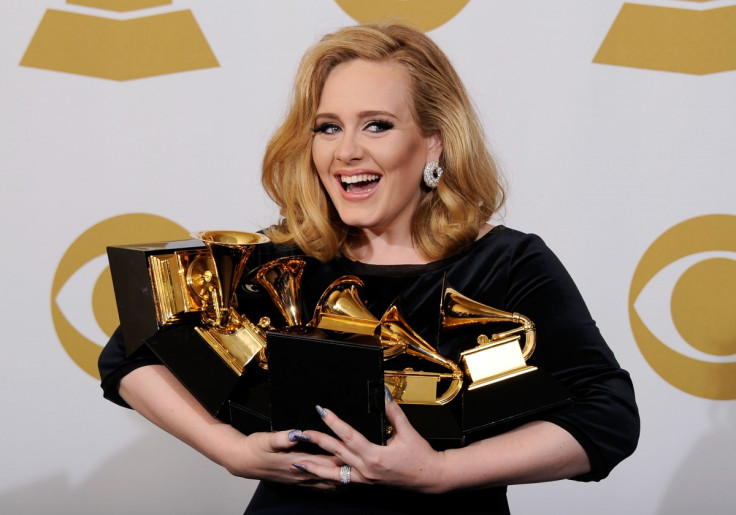 Album of the year: Beyonce – Lemonade
Album of the year simply belongs to Beyonce. Lemonade was the most applauded, albeit divisive, album of 2016 with its political content and experimental sound. Compared to her previous five LPs, Lemonade presents Beyonce at her most evolved as an artist and, as a fan, you want a singer's new record to offer something different to their last. It is the boldest we have ever heard Beyonce, therefore Lemonade is the worthy winner.
© Copyright IBTimes 2023. All rights reserved.