The bookies may all be eagerly anticipating Saturday'sGrand National Chase at 5.15pm, but most of the world has their eyes fixated on the fashion's of Aintree's infamous Ladies Day that was in full swing on Friday.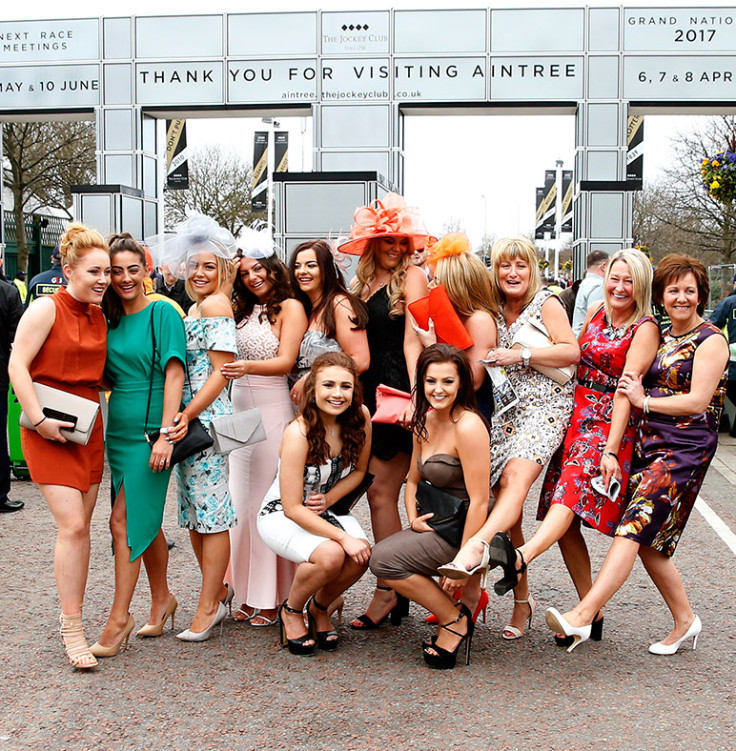 Many choose to use deride the ladies of Liverpool's premier horse race, but they should really be celebrating the colourful, creative and imaginative sartorial choices of the women attending as well as applauding the fun-loving attitude towards the race meet that throws the cautious attitude of Ascot to the wind and has (a lot) of fun. Yes, Ascot might have royal heritage but when it comes down to it, it's a mix-up of being drunk in a hat and a shift dress versus being drunk in a fantastic fascinator and a sparkly jumpsuit.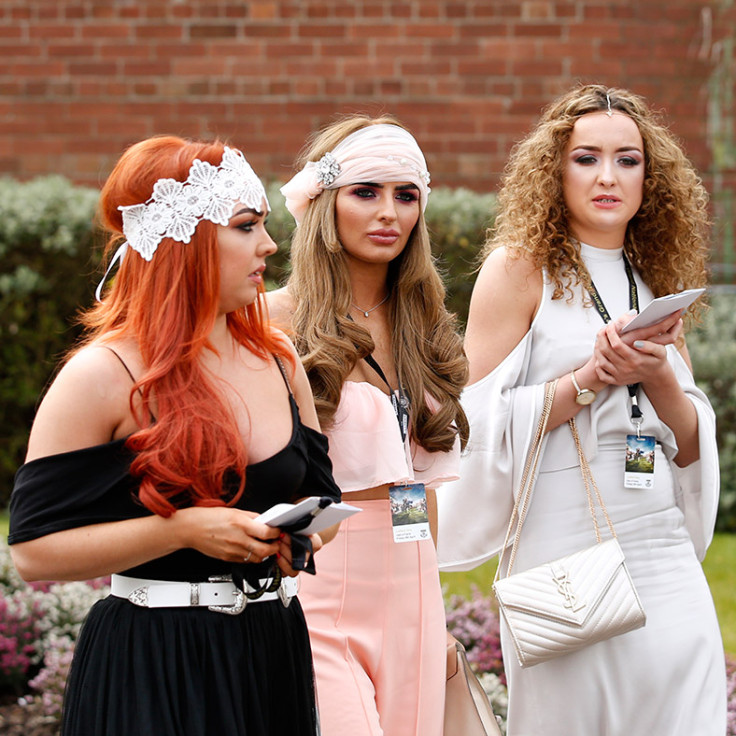 Tottering into the arena in sky scraping heels, impeccably applied fake tan and all manner of fantastic floral and vibrant hued dresses, you can immediately recognise the race from its guests who have clearly woken up at the crack of dawn to ready themselves as well as dropping a lot of cash on their outfits.
Everywhere you look you can see the flashing of brands from Chanel, Saint Laurent and Louis Vuitton right down to contemporary labels like Self Portrait and Topshop Unique, as well as more than a smattering of online favourites. House of CB sells dresses for around £140 and up that are made to show off whoever is wearing them. These looks have to be worn with confidence at Ladies Day as well as a compulsory bottle of mini Moet.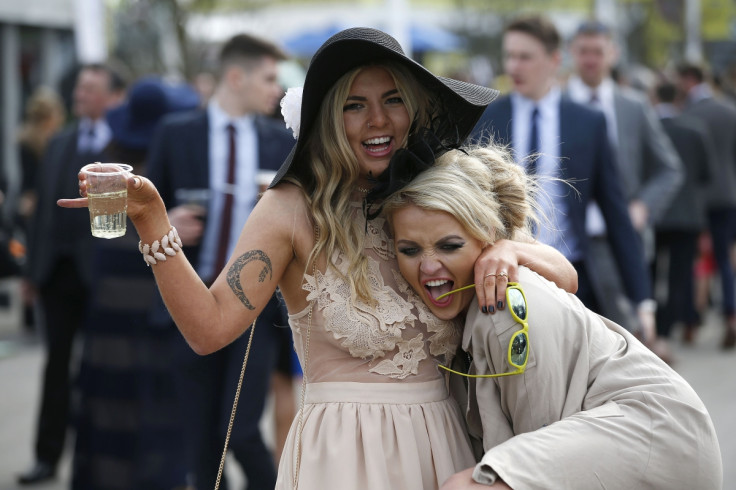 The beauty game is strong for Aintree too, with Harvey Nichols Beauty opening up at 7am for the 'Glam National' treatments that provided everything from the pared back 'tame your mane' blow dry with a glass of prosecco to the full 'best in show' for £160, that included everything from tan to make up as well as eyebrows and hair, and of course prosecco.
The luxury store also set up camp in the grounds of the race course all day for touch-ups and added beautification and will be doing the same on race day, so anyone who thinks that Aintree is not serious about looking good can think again. After all, where is the beauty bar at Ascot?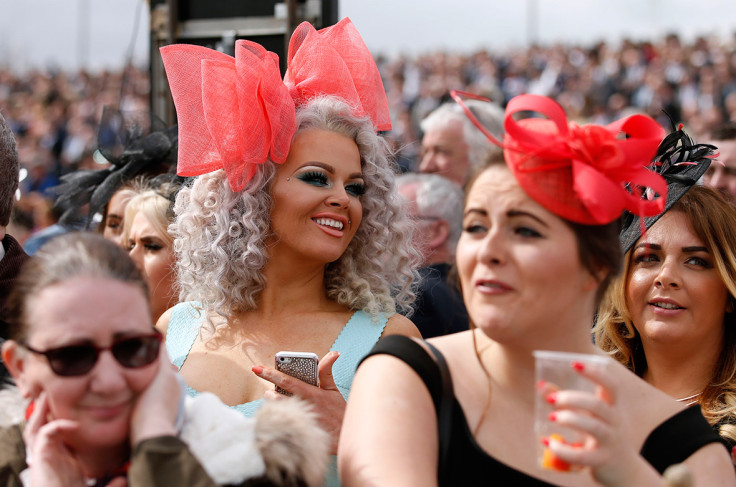 There was a worry that the recently-introduced Aintree style guide worked along the guidelines set by Coco Chanel, who said "Dress shabbily and they remember the dress, dress impeccably and they remember the woman." John Baker, north-west regional director for the Jockey Club, who owns Aintree, told The Times "This year we will have a style code rather than a dress code. We are trying to move it forward and make it a little bit more aspirational than it had become." Last year a prize of a Mini Cooper was awarded to the best dressed woman, which was raised even further this year with the offer of winning a white Range Rover and £8,000 of fashion vouchers.
In upping the so-called style game of Aintree, there was a worry that women would become more sombre, but this was not to be, and whilst there was perhaps a few more pared back blush tones than there were last year, fun and fashion has once again ruled the day.
The coveted prize for the best dressed at Aintree was awarded to 25-year-old Anne Gilderoy, who came to the race to celebrate her birthday and has left with a brand new car and wardrobe of designer clothes. Her outfit, though certainly more low key than many, was a fun cream and gold baroque-style skater dress by Chi Chi London, available on Asos for £70.
Anna's dress would definitely pass at Ascot though. How amazing it would be for them to join the bandwagon and pick someone who is really getting into the spirit of Aintree's individual style. Long live Ladies Day.