Hackers are using the huge hype surrounding the release of Grand Theft Auto on 17 September to spread malware.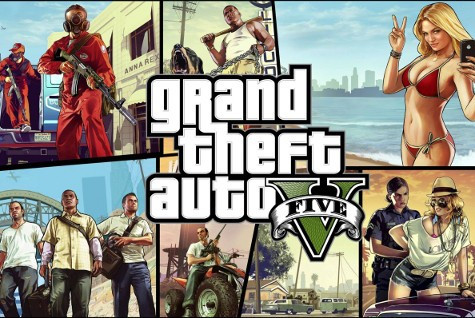 Gamers eager to get hold of the biggest videogame of the year before it goes on sale may well be tempted into downloading a leaked version of Grand Theft Auto 5 which has appeared on torrent download sites in recent days.
However, as Romanian security company BitDefender has discovered, those who download the leaked file will find themselves out of pocket and without a copy of the highly-anticipated game.
The download is in fact a rather nasty malware scam which infects your PC as well as scamming you out of money.
Once downloaded the fake version of Grand Theft Auto 5 for PC asks you to send a text message from your phone in order to obtain a serial number to complete installation.
You are given a shortcode number to text, but instead of sending back a serial code, it instructs your operator to charge you €1 per day. Shortcodes are typically used by charities who are looking to raise money by allowing you to send money by simply sending a text message.
No PC version even announced
While GTA 5 will be released for Xbox 360 and PlayStation 4 later this month, developer Rockstar hasn't even announced if or when a PC version of the game might be released, so those downloading a PC version of Grand Theft Auto 5 now should really know better.
The cyber-criminals behind the malware have gone to a lot of trouble to make everything look as real as possible. "Crooks have integrated official wallpapers and artwork into the installation process. These downloads are promoted by cyber-criminals by adding likes and positive comments from fake, duplicate accounts in order to make the download more credible," BitDefender said.
The actual file you download does however contain a version of a real game, called The Cave from DoubleFine productions, though it is unclear if the game actually works.
While the GTA 5 malware may be new, the tactic of using trending products or news stories to dupe unsuspecting PC users is nothing new for cyber-criminals. Once of the most common cyber-attack vectors is phishing, where email purporting to be related to a very recent news item are sent out to millions of people around the world. In April cyber-criminals used the Boston Marathon bombings to try and scam people.
The email may contain a malicious file which when downloaded will infect your PC, or if you click on a link within the email you are typically sent to a compromised website which downloads malware in the background, infecting your computer without your knowledge.