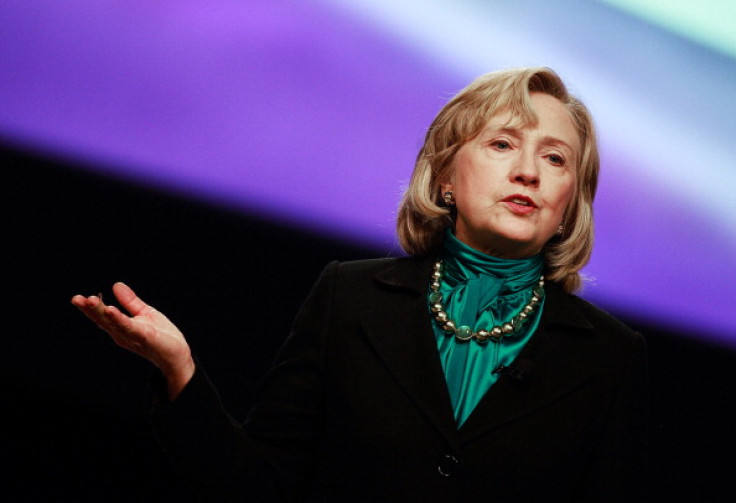 Two days after Hillary Clinton announced her 2016 US Presidency run, her father's gravestone was toppled in what police suspect to be an act of vandalism.
Hugh Rodham's gravestone was toppled over on 14 April at Pennsylvania's Washburn Street Cemetery in Scranton.
"I'm not sure how else it would have fallen over," Police Chief Carl Graziano told the Scranton Times-Tribune suspecting vandals were responsible since there was no other explanation and the incident happened days after Clinton's White House bid announcement.
Clinton, who made her first appearance in a campaign event in Iowa on the same day, has so far made no official comment on the incident.
As police investigation continues in the apparent vandalism, the toppled headstone has been put back up.
"I hope this had nothing to do with politics because that's just wrong," said Washburn Street Cemetery caretaker Paul McGloin, who said someone had tipped off police.
A man was reportedly taken by police from the cemetery for a mental health examination. The unidentified man hasn't yet been linked to the incident.
Hillary Clinton presidential run
Hillary, 67, announced her 2016 US presidency run as the Democratic front-runner on Sunday 12 April.
Launching her campaign website, Hillary told Americans she wanted to be their "champion" in a video where she appears at the end and says: "The deck is still stacked in favor of those at the top.
"Everyday Americans need a champion, and I want to be that champion. So I'm hitting the road to earn your vote — because it's your time. And I hope you'll join me on this journey."
Hillary previously ran for the Democratic presidential nomination in 2008, but lost to present US President Barack Obama.
Her candidacy has been predicted for months, but it is likely to be one of the least contested races for the Democratic presidential nomination.