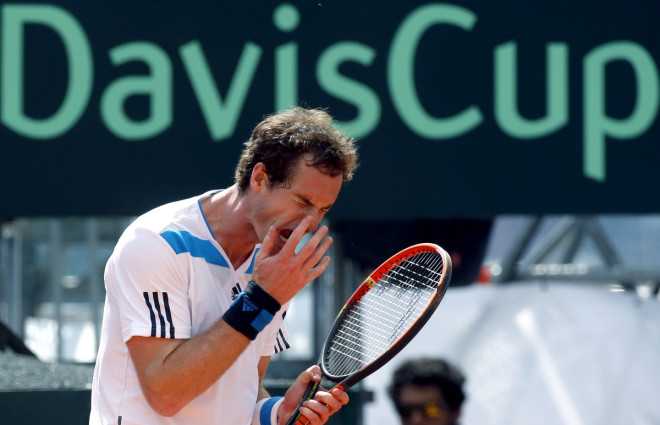 Great Britain have lost the quarter final of the Davis Cup to Italy with Andy Murray and James Ward both suffering defeat at the hands of Fabio Fognini and Andreas Seppi respectively.
Murray began his match on the back of having played three times in two days, and the Brit was quickly on the back foot as Fognini took a commanding lead in Naples.
And it turned into a straight set defeat for the Wimbledon champion with Fognini taking the game 6-3 6-3 6-4.
Fognini said of the win: "I just played better than Andy. We know this sport is really difficult and Andy played a lot yesterday. It was an important point for me especially and for Italy. I did my best and I played unbelievably."
This left Italy drawn with Great Britain 2-2 and the decider came down to Ward and Seppi, with Brits optimistic that he could repeat his heroics from their Davis Cup win over the United States, where he beat then world number 45 Sam Querrey on clay in five sets.
But no such victory would come with Seppi taking a win as convincing as his comrade, finishing the match with a 6-4 6-3 6-4 advantage.
Seppi admitted to feeling nervous before the game but the result reflected his ability to channel those feelings in the best way.
"Everyone was expecting me to win," he said. "Of course I was nervous, but I thought I handled it well.
"I managed to serve well in the last game. I went on the court after a big win by Fabio so that gave me confidence. It's Italy's first semi-final after a lot of years. Our team has been growing over the years and now we are tough to beat, especially at home on clay."
While Italy are now celebrating Leon Smith will take the Great Britain team back to the drawing board to prepare for the World Group first round at the beginning of 2015.