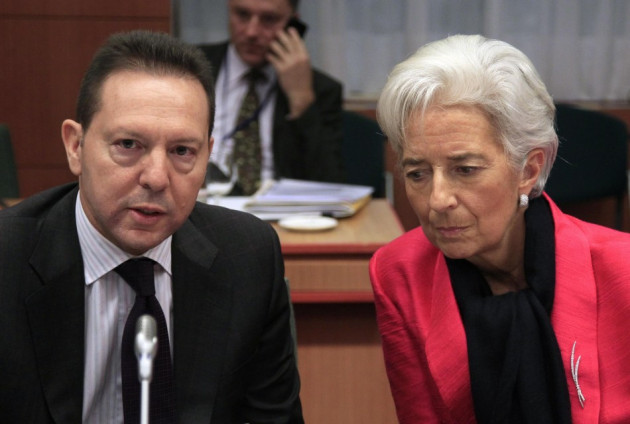 European Union finance ministers have failed to reach a decision on Greek's much-needed bailout funds for the second week running, prolonging the discussions further.
After almost 12 hours of negotiations, the group of ministers said that they have made significant progress on the matter, but needed more time to sort out some technicalities.
"We are close to an agreement but technical verifications have to be undertaken, financial calculations have to be made and it's really for technical reasons that at this hour of the day it was not possible to do it in a proper way and so we are interrupting the meeting and reconvening next Monday," said Eurogroup chairman Jean-Claude Juncker, adding that there are no major political differences on the issue.
The group will meet again on 26 November to continue discussions. Greece, which has an unemployment rate of 25.1 percent, has made it clear that it urgently requires the bailout funds to avert bankruptcy.
The unexpected delay pushed the Euro further down against the Dollar.
The Eurogroup has been pondering ways to cut down Athens' public debt, which was forecast to reach 189 percent of GDP by 2013. The bailout programme seeks to reduce the debt to 120 percent of GDP by 2020.
However, it has been pointed out that Athens may not be able to reduce debts to the proposed levels without the eurozone member states writing off some of their loans to the country, according to a Reuters report citing a document drafted for the ministers.
Earlier there had been differences of opinion between the International Monetary Fund (IMF) and ministers on ways to make Greece's debt manageable. The latter wanted to give Greece more time to bring its debts down.
The latest meeting was widely expected to result in a final decision, especially after Athens approved the austerity mandates for the bailout despite wide public protests.
Eurozone leaders including Angel Merkel, as well as the Eurozone ministers, have commended Greece on the efforts taken to proceed with the bailout conditions.