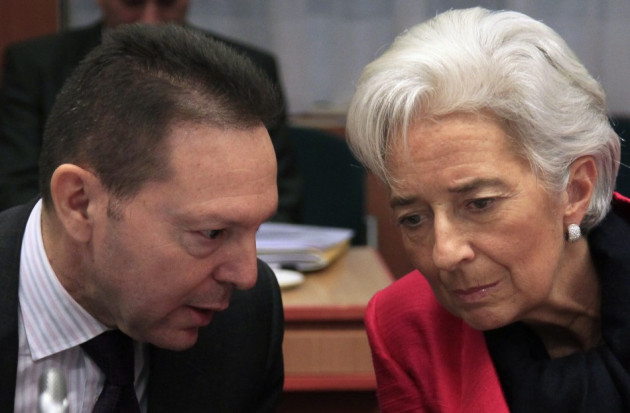 Eurozone finance ministers have agreed to give two more years to Greece to bring down its budget deficit, but did not take a final call on the release of 31.5bn euro (£25.2bn) bailout funds.
The decision on the monetary aid will now be considered when the ministers meet again on 20 November. It is unclear if the International Monetary Fund (IMF) will continue to chip in.
"The Eurogroup concludes that the revised fiscal targets as requested by the Greek government and reported by the troika would be an appropriate adjustment," said Jean-Claude Juncker, the chairman of euro zone finance ministers..
The ministers have mentioned that Greece has to complete "few remaining" steps to be eligible for the aid.
The troika, consisting of the European Commission, IMF and the European Central Bank, has estimated that the two extra years to meet the targets will result in additional requirement of 32.6bn euros in bailout funds by 2016.
However, the lenders are at differences over how the country should make its debt sustainable into the next decade. Juncker and IMF managing director Christine Lagarde had publicly disagreed on the matter.
Juncker told reporters that Greece should be allowed time till 2022 to bring down its deficit to 120 percent of the country's gross domestic product (GDP). But Lagarde quickly rejected the idea, saying that more urgent measures were required.
"In our view the appropriate timetable is 120 percent by 2020," Lagarde said. "We clearly have different views. What matters at the end of the day is the sustainability of Greek debt so that country can be back on its feet."
Greek Prime Minister Antonis Samaras had earlier said that Greece will run out of money in days if new funds are not released. The country's parliament had managed to pass a tight budget and austerity package in the hope of unlocking the financial aid, despite mass protests.