Greece: 'Crumbling' Ancient Acropolis in Athens Puts Parthenon at Risk of Collapse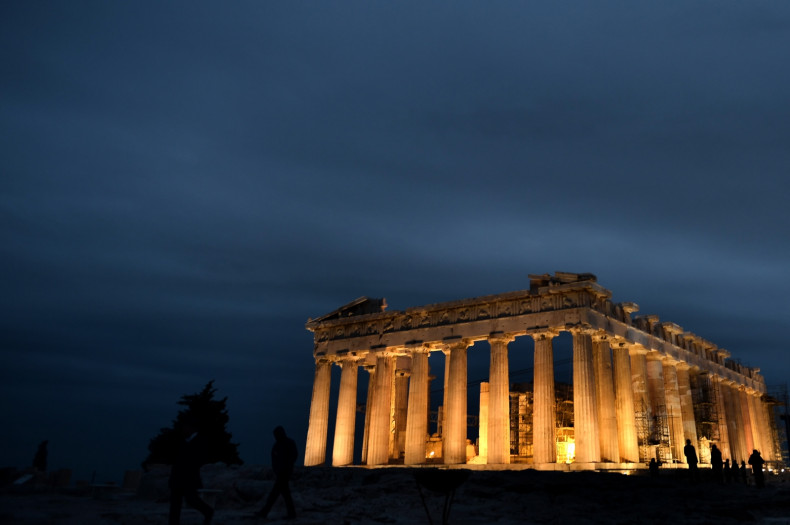 The Acropolis is falling down and will need significant work to shore it up, archaeologists have warned.
Engineers have found that a section of the huge flat-topped rock on which the ancient Parthenon sits in Athens is beginning to give way, the Greek news agency ANA has said.
The ancient citadel located on a high rocky outcrop above the Greek capital contains the remnants of some of the world's most historic ancient buildings, the most famous being the temple Parthenon.
Teams from the Central Archaeological Council found "instability over quite a wide area" after investigating a rockfall in January in which a boulder of "considerable size" tumbled from the most visited tourist site in Greece.
Work to secure the southern slope of the hill on which the 2,500-year-old temple complex sits will be necessary and archaeologists have blamed rainwater pipes from the old Acropolis museum.
There is evidence that the Acropolis was inhabited as far back as the fourth millennium BC, but it was Pericles in the fifth century BC who coordinated the construction of the site's most important buildings: the Parthenon, the Propylaia, the Erechtheion and the temple of Athena Nike.
Construction on the Parthenon began in 447BC when the Athenian Empire was at the height of its power.
Despite sharp cuts elsewhere, the restoration work on the site that has been going on since the 1970s has remained sacrosanct.
Greece has endured six years in a recession, with unemployment soaring to 27%. For the first time since 2008 it is expected to see growth of around 0.4% this year, The Times reported.
The Acropolis is not the only ancient world monument under threat of collapse. Activists have claimed the Pyramid of Djoser, the oldest pyramid in Egypt in the ancient burial ground of Saqqara, is being destroyed by the firm hired to restore it.
According to the Non-stop Robberies movement, the company hired by Egypt's Ministry of Antiquities to restore the pyramid – called Shurbagy - has broken preservation laws requiring that any new construction be less than 5% of the preserved structure.
In March, further collapses in the ancient Roman city of Pompeii were reported amid calls for more restoration funding for the UNESCO world heritage site.