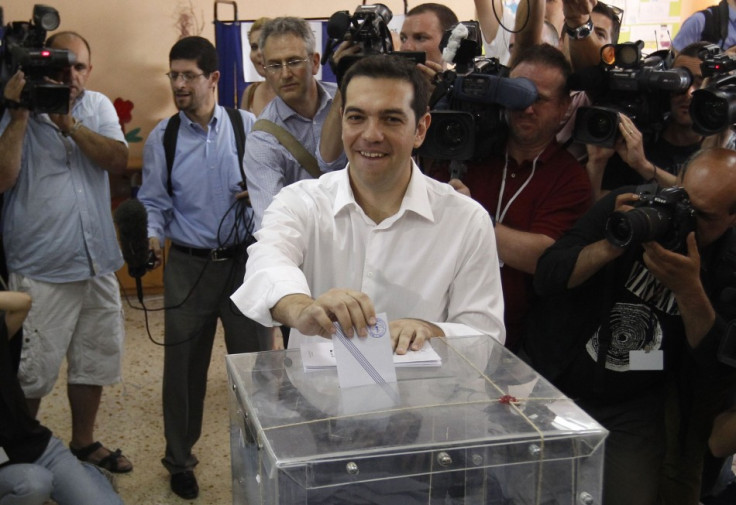 The Greeks are voting in the crucial election that would determine the future of the country in the eurozone.
The outcome of the election is widely seen as a deciding factor for the euro and the global economy.
"It's the first time I feel depressed after voting, knowing that I voted again for those who created the problem, but we don't have another choice. I voted for the bailout because these are the terms that will keep us in Europe," Reuters quoted a frustrated voter as saying after casting the vote.
Greece will elect its leader mostly from the conservative New Democracy, the socialist Pasok or the anti-bailout party Syriza. Reports from the region suggest that there will be a tight race between Syriza and New Democracy, though none of the parties are expected to gain an outright majority.
However, the leaders of the major parties seemed to be confident about the results.
"We beat fear. Today we are opening the road to hope, the road to a better tomorrow with our people united, dignified and proud, in a Greece that is an equal member of a Europe that's changing," Reuters reported quoting Syriza leader Alexis Tsipras as saying after casting his vote.
"We are optimistic. The future belongs to the bearers of hope. We will win," he added.
Syriza is against the bailout terms and if it wins, it will eventually lead to Greece's exit from the single currency bloc.
Coalition government is likely to be formed after the elections with the help of small parties.
Greeks largely want to remain within the single currency bloc, however without the severe austerity terms.
Voting began at 07:00 local time (04:00 GMT) and will go on till 19:00 local time. Close to 10 million Greek citizens are eligible to vote.
The first set of official results will be announced a couple of hours after the polling; exit polls will be available immediately after the closing time. Exit polls will fairly indicate the trend.
Leaders and financial authorities across the world are following the Greek elections with a lot of scepticism.
Central banks of all major nations are gearing up to embrace the tough outcomes of the elections.