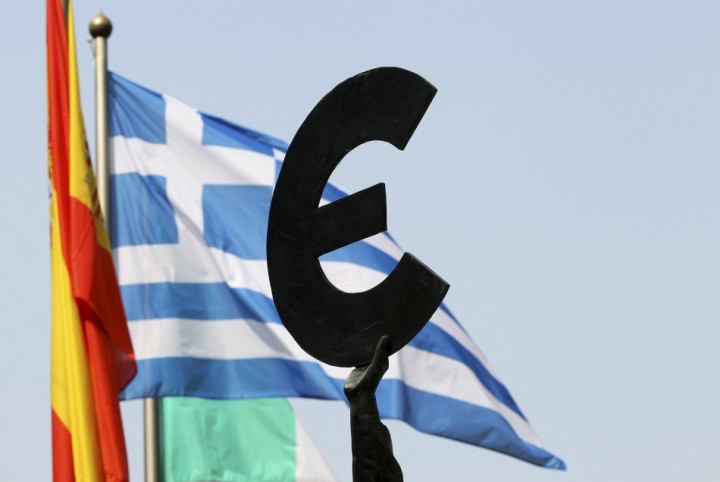 Professor Mohammad Pesaran, the University of Southern California's John Elliot Chair in Economics, has told IBTimes UK that there's no such thing as an 'orderly exit' and Greece should have left the Euro when the sovereign debt crisis first emerged.
Although Pesaran, who spoke to the IBTimes UK on the side-lines of the USC Global Conversation in London, said he was cautiously optimistic about resolving Europe's sovereign debt crisis, he feels lenders will need to make further concessions on Greek loans.
"In my view, Greece should have left the Euro three years ago when the interest rate on paying back debt was a lot lower. For instance, if I lent someone $1,000 at an interest rate of 5 percent but I knew they could pay me back, what use would it be lending them more money and with a higher interest rate," he asked. "Economists call this disequilibrium, which is unsustainable. The only way we can resolve the situation with Greece is debt forgiveness, which is already being called a 'haircut' or by many other names; everything other than 'default'," he added.
This week, Germany's Chancellor Angela Merkel pledged her support to keep Greece inside the Eurozone when she met with Prime Minister Antonis Samaras in Athens, on her first official visit to Greece since 2007.
In a press statement prior to a six-hour meeting with Samaras, Merkel praised the efforts of the coalition government to deliver fiscal and structural reforms but warned that there was more hard work ahead and that one single aid tranche would not solve the nation's longer-term problems.
Greece is "bleeding", said Samaras, but determined to stay inside the single currency.
"The trouble is, there is no such thing as an entirely 'orderly exit' from a currency, because even then it will create risk a premium when holding those governmental bonds. However, a unified bond market would help Europe's current problems," said Pesaran, a former professor of economics at Cambridge.
"Creating a mechanism so that member country could sell bonds to the ECB at a different interest rate, it would take away some of the problems," he added.
As well as negotiating the release of around €31.5bn in financial aid as part of the terms agreed with the so-called Troika last spring, leaders are still assessing whether Greece's debts as a proportion of gross domestic product can be brought below 120 percent by 2020.
Currently, Greece's debts are around 160 percent of the country's GDP.
The International Monetary Fund (IMF) says that anything above the 120 percent level is unsustainable given the country's poor growth prospects, and that major structural changes need to be made.
The IMF adds that it expects Greece to miss its five-year debt reduction targets as its economy slides further into recession next year, according to its latest monitoring report which was released earlier on Tuesday.