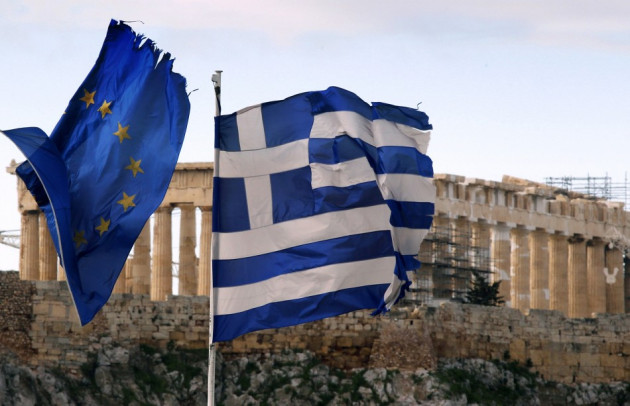 Greece will need a third arranged bailout with its international lenders after falling far short of its austerity programme targets, an IMF official told the Wall Street Journal in an interview published by Dow Jones Newswires.
The Euro fell sharply to 1.2880 against the US dollar on the news and German bund futures rose to a session high of 140.33 as news of the report spread throughout the capital markets. The IMF, along with representatives from the European Union and the European Central Bank, have been in Athens since Sunday to establish Greece's progress in implementing its planned spending cuts under terms of its €240bn bailout.
Greece's representative to the IMF, Thanos Catsambas, is quoted as saying that Greece has only met around 22 percent of so-called "programme commitments" arranged with the so-called Troika of lenders and, as a result, the Fund would be unable to continue lending to Greece under terms of its own charter. Catsambas is said to have called the Troika requirements "totally unrealistic".
Greece's Finance Minister, Yannis Stournaras, told the Retuers news agency that his country would not need a third bailout. "(Greece's) positions are formulated by the Prime Minister and the Finance Minister", he said.
Greece's Prime Minister, Antonis Samaras, has been trying for months to find agreement with his political rivals on around €12bn in new austerity measures in order to gain release of around €31bn in Trokia funds that were due to be released in July. He has also been trying to convince lenders to allow Greece an extra two years to implement the stern austerity measures agreed last year by his predecessor, Lucas Papademos, arguing that severe economic slowdown and record unemployment have made delivery of those commitments virtually impossible.
Greece's economy shrank a reported 6.2 percent in the three months ending in June, according to the country's official statistics office, a path that's likely to mean the four-year recession has loped more than 20 percent from total output, making it the most severe contraction in post-war history.
Tax revenues to date have missed the government's target by around €2.8bn as the economy slowed and unemployment surged past 25 percent. The combination has meant that Greece's target of reducing its budget deficit to 7.3 percent this year, from 9.3 percent in 2011, is looking increasingly unlikely, setting up the need for even deeper austerity measures in the coming years.
Greece's state-run thinktank, the Center of Planning and Economic Research, has said the country's promise to cut debt to 120 percent of GDP by 2020 is unachievable, unless the government initiates a series of "targeted policy interventions" which include extensions on the timing of the austerity measures and lower interest rates on loans.
Greece "would die" if it left the single currency, Samaras told a rally in Thessaloniki this past weekend. "Staying in the euro and regaining credibility is the fight we are fighting now. If we left the euro, pensions wouldn't be cut; they simply wouldn't exist. There would be no spending on medicine. Petrol wouldn't be more expensive: it would be rationed."
Germany's influential Der Spiegel magazine reported this weekend that Chancellor Angela Merkel has effectively rejected the need for a third aid package to Greece but would rather focus on a large-scale reorganisation of the existing agreement, including the early release of and lower interest rates on current loan tranches.