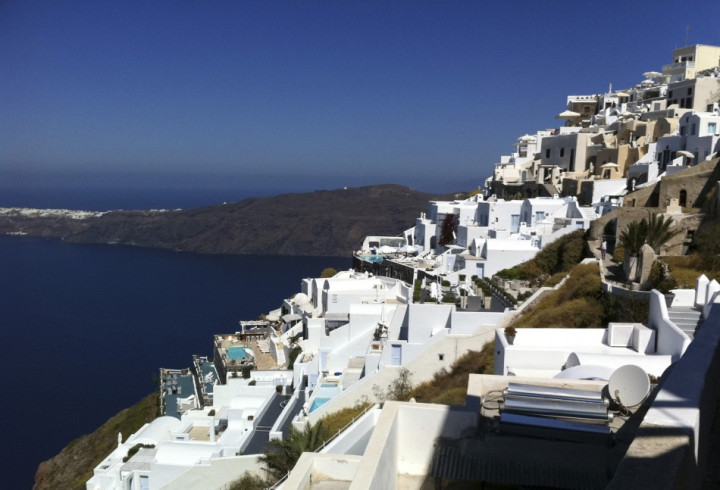 Greek Prime Minister Antonis Samaras revealed that Greece may consider selling off some of its islands to developers to gain capital for the country, in a bid to avoid bankruptcy by meeting the demands of Eurozone bailout agreements.
In an interview in French newspaper Le Monde, Samaras says that leasing some of the estimated 1200 to 6000 islands, most of which are uninhabited, may prove to be a lucrative cash avenue for the country crippled by debt as it could revive the country's economy by bringing in more foreign investment and more tourists.
"On condition that no national security problem is posed, some of the islands could be used commercially," says Samaras. "It would not be a case of getting rid of the islands, but of transforming unused terrain into capital that can generate revenue, for a fair price."
Greece has up to 6000 islands, with only up to 227 of these with habitants. By leasing the islands, under the potential proposal, developers as well as private buyers would be able to lease the land to build houses and hotels.
The clock is ticking for Greece to fulfil its pledges on cutting public spending, raising taxes and reforming pensions, in order to shore up €11.5bn over the next two years to qualify for the next €33.5bn instalment of its second €130bn bailout package.
While the European Union and International Monetary Fund (IMF) have already provided two tranches of bailout funding worth €240bn but Samaras has been pleading with EU leaders, Angela Merkel and Francois Hollande for a delay in meeting austerity measures.
"All we want is a bit of air to breathe to get the economy running and to increase state income," says Samaras. "More time does not automatically mean more money. Let me be very explicit: We demand no additional money. We stand by our commitments and by fulfilling all our requirements. We have to crank up growth because that decreases the financial gaps."
It is widely expected that EU leaders will not make significant concessions for Greece as Merkel and several German officials have made it clear that they are "going into these talks with the awareness that every partner sticks to his commitments."
A final decision on the concessions will be made clear in October, say EU officials.