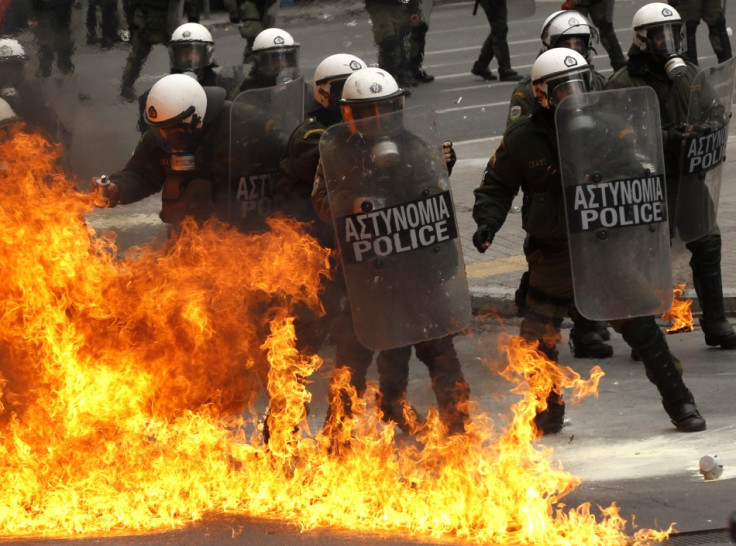 Greece's financial future has been thrown back into turmoil after politicians were forced to look again at the austerity deal on offer after eurozone finance ministers said the cuts did not go far enough.
Hours after finally coming to a consensus between the coalition partners in Greece, the ministers, who are meeting in Brussels, said the cuts Greece planned did not go far enough and more would have to be implemented if the debt-ridden country wanted to unlock the €130bn (£102bn) bailout package.
The coalition have been given until 15 February to find an extra €325m in savings, but with daily strikes and social unrest in the streets almost every day, some political commentators are already speculating that the delay may be the final straw for the beleagured country.
The new austerity plan, which makes sharp cuts to the minimum wage and thousands of public-sector jobs, ignited fresh criticism from unions and the country's deputy labour minister, who resigned in protest after Greece agreed to the deal.
Even debt inspectors conceded that the new measures would keep the country in a recession for a fifth straight year.
A Greek school teacher, speaking on the BBC's Today Programme, said: "There was no money to buy books for the first half of the year.
"The ramifications of these cuts will be immense."
No Choice
But Greece's finance minister warned that the alternative is likely to be worse.
"Unfortunately, the choice we face is one of sacrifice or even greater sacrifice - on a scale that cannot be compared," Evangelos Venizelos said after the meeting with ministers from the 16 other countries that use the euro.
Other European officials warned that more severe steps still might be necessary.
Greece still has its work cut out," Jan Kees de Jager, the Dutch finance minister, said. "A lot of measures need to be clarified and taken."