Greek deposit outflows soar past €300m in one day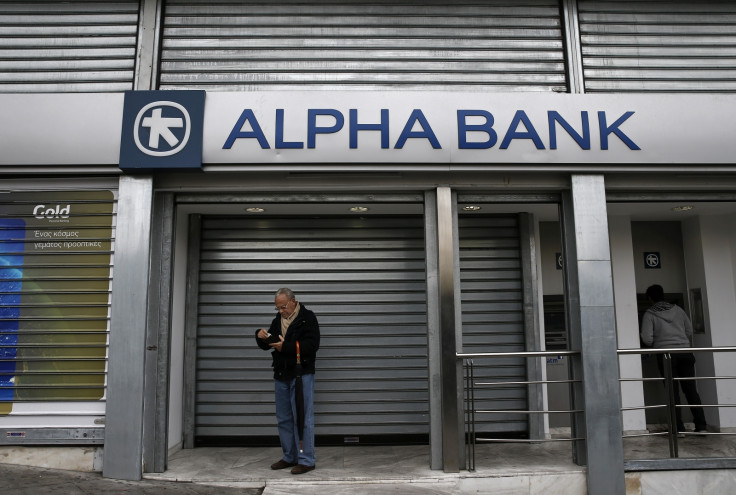 Greece's private banks witnessed €300m (£217m, $320m) in deposit outflows in a single day, the highest amount since Athens reached a deal to extend its bailout in February.
The surge in withdrawals came after Eurogroup chief Jeroen Dijsselbloem, who chairs talks between eurozone finance ministers, suggested that Greece could introduce capital controls if its financial predicament does not improve.
Greek banks have seen deposit outflows increase since December, as the left-wing Syriza party rode a wave of anti-austerity populism to win Greek elections the next month.
Outflows peaked in the days before Greece reached a deal to extend its bailout on February 20 and returned to similar levels on Wednesday, amid rising uncertainty.
Greek Prime Minister Alexis Tsipras is set to meet with a small but important group of European leaders in Brussels on Thursday, amid rising fears over Greece's future in the eurozone.
European Council President Donald Tusk said the talks were not the last chance to reach a deal, adding vehemently that nobody wants to see a Grexit.
Greek banks have been cut off from by the European Central Bank's main sources of funding, instead being given access to emergency funding only.
The Greek central bank will release official data on the amount of deposit outflows in February later this month.
© Copyright IBTimes 2023. All rights reserved.