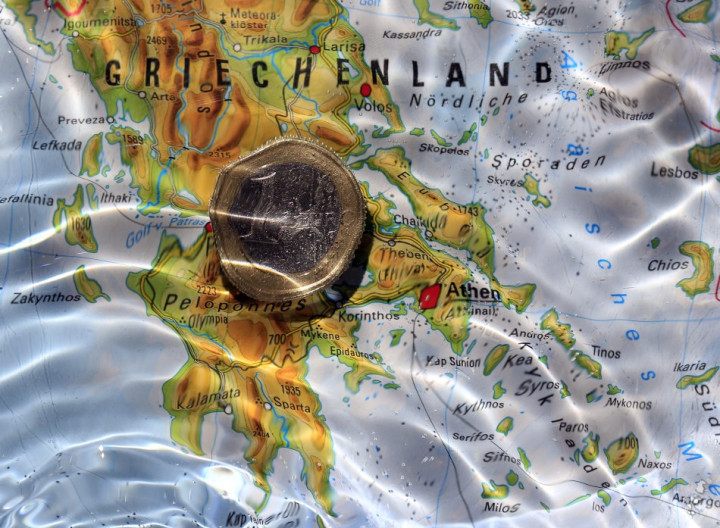 A special working group in Germany, led by deputy finance minister Thomas Steffen, is calculating the economic cost of Greece leaving the euro and drawing up contingency plans to deal with the fallout.
Citing an unnamed source, Financial Times Deutschland said that the 10-member working group, which consists of senior officials from various departments within the finance industry is working on subsequent economic scenarios, should Greece be forced to withdraw from the European monetary union.
"Colleagues are making calculations about the financial consequences [of an exit] and are considering how a domino effect on other euro member states might be prevented," says the un-named source. "[The finance ministry wanted to be fully prepared for a possible negative scenario."
The alleged preparations by the German federal government is the first of its kind, as German Chancellor Angela Merkel and other officials have strenuously denied creating a "Plan B" in the past.
According to the report, the working group "meets regularly and confidentially and involve all levels of the hierarchy of the Treasury. Experts from the departments of Financial Market, Europe, financial and policy issues are represented. The CDU member Steffen stands in the matter with the Chancellor's Office in contact."
Within the wider financial industry many investment banks, such as Citi and Nomura have carved up detailed reports about on the various economic scenarios, should Greece leave the Euro. Some have banks have predicted that the country will leave the EU monetary Union in as early as 6 months.
The tension surrounding Greece on whether it will meet its austerity obligations, in exchange for emergency funding has intensified over the last week, as the country's Prime Minister Antonis Samaras has pleaded with Merkel and other EU leaders for more time.
Meanwhile, EU leaders are widely expected to not grant any more time for Greece to fulfil its obligated €11.5bn worth of savings in order to receive the next tranche of its bailout package.
EU officials will announce its decision on whether Greece, which is facing its fifth year of recession, will receive additional time to fulfil its pledges.