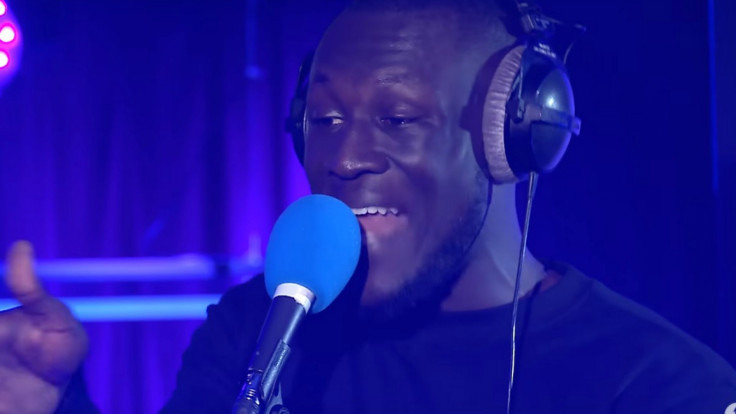 Grime star Stormzy has high hopes for his debut album. The long-awaited Gang Signs & Prayer is set for release on 24 February and the Know Me From rapper is confident the record can earn him the respect that his Grammy winning peers enjoy.
In a candid interview with The Guardian, the Croydon-based grime heavyweight said: "This album is good, this is incredible, this is heartfelt, this has been put together so well, so strategically, so neatly, so creatively – so respect me the same way you're going to respect a Frank Ocean or an Adele."
Stormzy, real name Michael Omari, spent around 10 months recording his anticipated debut album with Grammy-winning producer Fraser T Smith. Smith is best known for his work with British superstar Adele, so it is no surprise that Stormzy is keen to emulate the singer's phenomenal success.
Big Stormzy's collaboration with Smith, 46, may seem rather unlikely as the producer has worked with the likes of Sam Smith, Leona Lewis, Kaiser Chiefs and Kylie Minogue. However, Smith's credits also include artists such as Kano, Plan B, Chipmunk, N-Dubz, Craig David and Tinchy Stryder.
Providing insight into their working relationship, the 24-year-old revealed: "What I do is not Fraser's forte – as in, hard-hitting grime. But I wanted to marry my ambition with somebody who had that same ambition, someone who would make an album showing the world how incredibly beautiful a grime artist can sound, sonically and production-wise. How polished grime can be."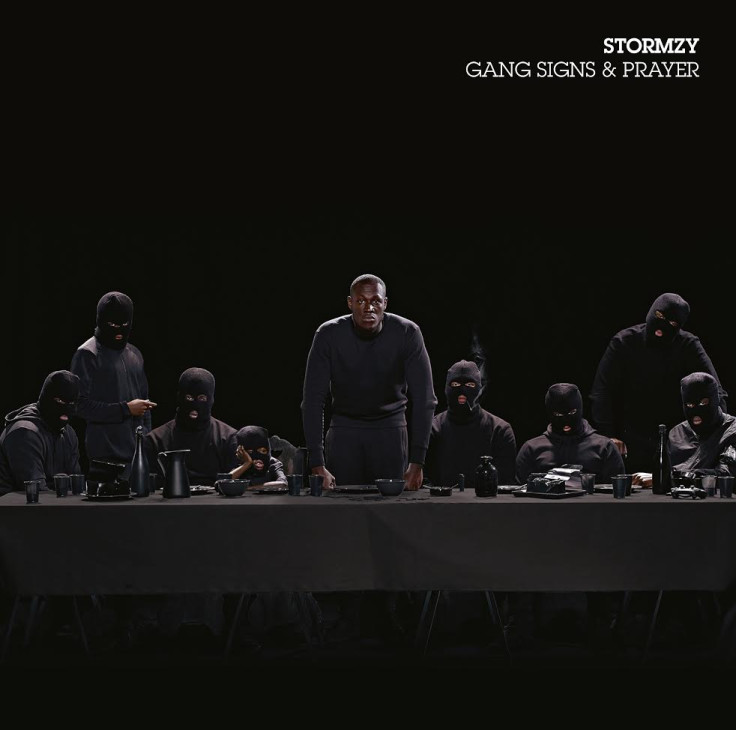 Keen to finally cast aside grime stereotypes, the MC added: "And then also, I was intrigued by what we could make. I'm very vocal in the studio, I have a clear artistic vision, and I know Fraser has exactly the same. I thought, 'This could be a total disaster or it could be the most incredible beautiful thing."
Gang Signs & Prayer is hotly-tipped to perform well on the UK charts and Stormzy has done well to generate buzz with his current single, Big For Your Boots, peaking at number eight. The WickedSkengMan 4 rapper will support the album with a 16-date UK tour, which kicks off in Dublin, Ireland on 29 March.
Listen to Stormzy's Big For Your Boots: