Shocking images of the crime scene where Kim Kardashian was gagged and bound by armed gunmen in a Paris robbery have been released.
The reality TV star was held at gunpoint as five masked gunmen forced their way into her luxury apartment and took off with $11m (£8.5m) worth of jewellery in the early hours of 3 October 2016.
The pictures, taken from inside the exclusive Hôtel de Pourtalès, were screened by a French television network.
They include a photo of the gaffer tape used to bind the star's hands and a tie used to gag her during the terrifying ordeal.
The mother-of-two, who was alone at the property, was left in a bathtub as the robbers raided the room, making off with her valuables including her £3.5m engagement ring.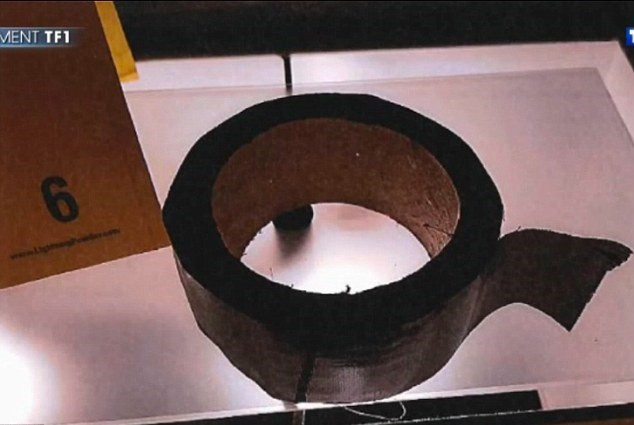 The TV network also aired a video of the alleged robbers sitting outside the A Mon Café, some three miles from the hotel.
The group of men were caught on CCTV walking along the road outside the hotel.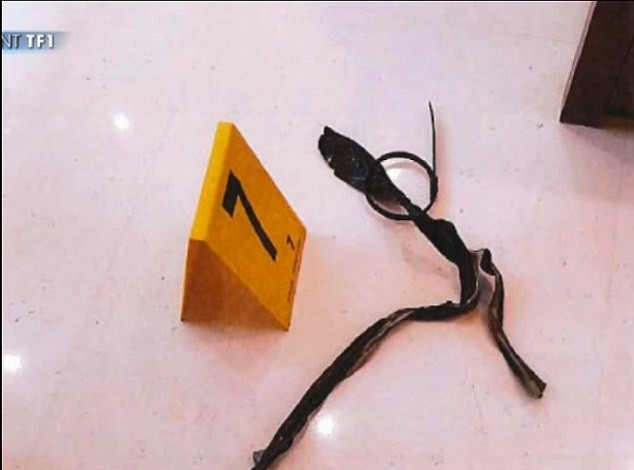 Seventeen alleged armed robbers — aged mostly between 50 and 72 — were arrested last month in relation to the jewellery heist. Ten of the suspects were charged for their involvement in the heist.
Charges filed against the suspects include armed robbery in an organised gang, kidnapping and criminal association, handling stolen goods and criminal association..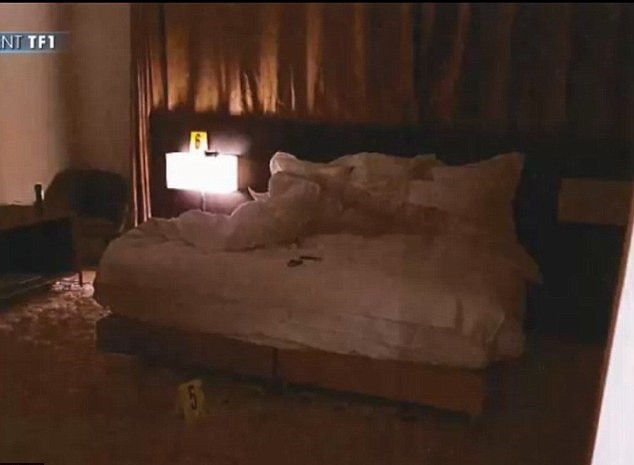 Aomar Ait Khedache, a 60-year-old nicknamed 'Old Omar' and Didier Dubreucq, 60, dubbed 'Blue Eyes', were arrested on suspicion of robbery. Khedache, whose DNA was found at the crime scene, told police his gang had melted down and sold most of the stolen goods, but claimed those involved have kept the engagement ring.
"So that the jewels wouldn't be recognised, we took a joint decision to melt them down," Khedache told police. "One of us took care of that ... he came back with bars ... altogether there must have been a bit more than 800 grammes,' said the suspect.
None of the items have yet been recovered.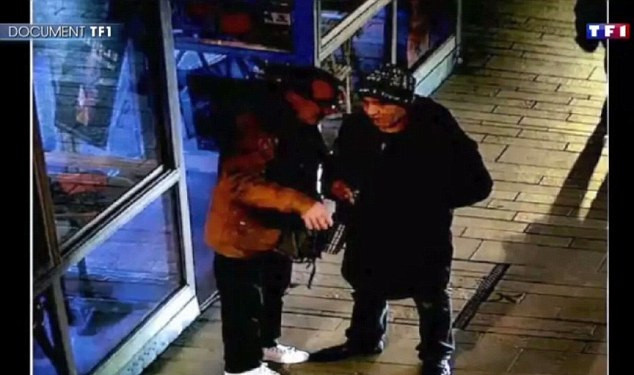 After her ordeal, Kardashian removed herself from the public eye for three months as she struggled to come to terms with the attack. She broke her silence in a teaser trailer for her family's reality TV show last month as she described to her sisters Kourtney and Khloe how she had thought: "They're going to shoot me in the back. There's no way out."
On 2 February she relived the harrowing ordeal of the Paris robbery as she gave her testimony in New York.