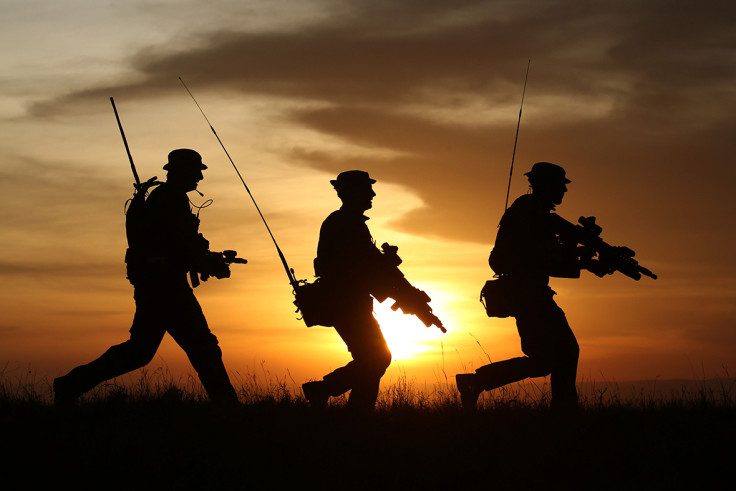 The Ministry of Defence (MoD) prepared a guide to Estonian strip clubs and distributed it to soldiers during an operation in May 2015, a freedom of information request has revealed.
The British Army were taking part in a Nato training expedition, Steadfast Javelin, when the booklet 'Tallinn guide for Friendly forces' was handed out. Details of its contents have been unearthed by the BBC.
The pamphlet features reviews of local establishments, including:
Lasso Baar: a"big strip bar with one of the prettiest dancers"
Soho: the "biggest strip club in Estonia"
X Club: the "most professional strip club with various elements"
Soldiers were reportedly informed that "all strip clubs offer private rooms for individual dances" while "the average level of rolling tips to girls is 5 to 20 euros" and that they should "use cash in such places".
The MoD declined to comment in detail on the guide but insisted it had been produced with a view to protecting its troops. A spokeswoman said: "As you would expect, we routinely provide guidance to our people about staying safe while on deployment."
The guide also included advice for shopping, drinking and sightseeing in Tallinn, a coastal town which is home to around a third of Estonia's population.
The Baltic state accused the Russian military of violating its airspace four times in 2016. Its Russian borders have become a stage for sabre-rattling from an emboldened President Putin eager to challenge the territorial integrity of the EU at its easternmost.
A spokesperson for the Estonian embassy in London told the BBC: "According to the information received from the Estonian Defence Forces this is not an official document produced by or for the Government of Estonia."