Guptas have not fled South Africa says CEO of group company Oakbay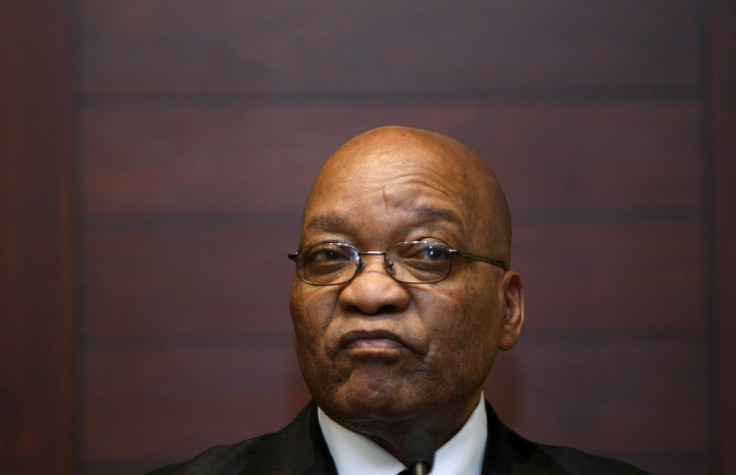 A day after media reports suggested that members of the powerful Gupta family have left South Africa over spiralling corruption allegations, their departure has been denied. The CEO of the company run by the Guptas has denied they have fled the country.
Reacting to reports about their alleged exit, Nazeem Howa, the chief executive officer of Oakbay Investments, told Bloomberg: "They are not hiding. They've not fled the country."
The Gupta brothers – Ajay and Atul – were reported to have left South Africa for Dubai in a private jet on 8 April along with their family members. Though there is no official confirmation of their whereabouts, local media reports had suggested they had left South Africa after bidding an emotional farewell to their employees. A source familiar with the matter told the City Press that the Guptas were seen boarding the aircraft at the Johannesburg airport with a "mountain of luggage".
Their alleged departure came hours after President Jacob Zuma's son Duduzane resigned from the boards of all of their South African companies.
In the past few days, South African politics has been reeling under a severe crisis. Zuma himself survived an impeachment motion in parliament. The Gupta family is seen close to the 73-year-old leader, who has been under close scrutiny for spending £11m ($15.7m) of taxpayers' money on renovations at his private residence, including building a swimming pool and an amphitheatre.
Questions have been constantly raised over the family's increasing influence on the government. The Guptas' business spans across several sectors including media, engineering and mining. South Africa's top ministers had recently alleged that the Guptas were offered high-profile ministerial jobs in return for favours from the government to boost their businesses.
© Copyright IBTimes 2023. All rights reserved.